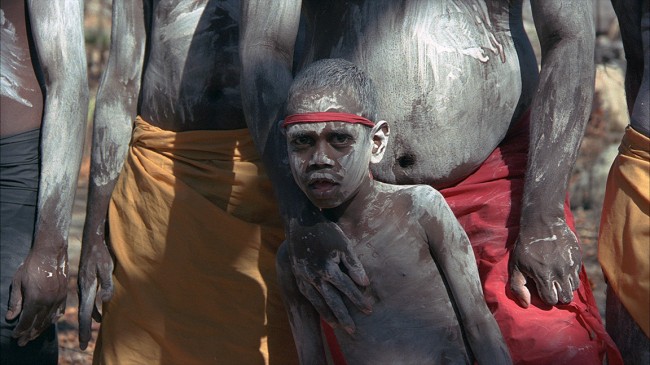 The Australian Institute of Aboriginal & Torres Strait Islander Studies – AIATSIS, will be hosting a very special event on Tuesday 25 March to launch its 50th Anniversary.
AIATSIS will officially launch their 50th anniversary next week with a free two hour event which celebrates the handing over of 35mm film footage that in 2005 captured the bone ceremony and final funerary rites of Bunitj elder Bill Neidjie OAM, a senior elder of Kakadu National Park and lovingly known as the 'Gagadju Man'.
"Big Bill Neidjie (c. 1920 – 23 May 2002) was the keeper of ancient knowledge and the last remaining Gagudju-speaking member of his Bunitj clan," says John Paul Janke, Community and Public Relations Director at AIATSIS.
"He was a senior elder of Kakadu National Park and a traditional owner of the Bunitj estate in northern Kakadu. An important and greatly respected Australian, he was one of the key individuals responsible for having his land Kakadu National Park, a living cultural landscape with exceptional natural and cultural values inscribed on the World Heritage List."
The event will also include a Lorrkkon Ceremony, John Paul says.
"The Lorrkkon Ceremony has never been performed off Bunitj Country, or in public before."
Led by acclaimed dancer, composer and Yolgnu ceremonial elder, Djakapurra Munyarryun, the ceremony will feature 30 traditional dancers, singers and elders from the Kakadu and North East Arnhem Land.
The performers will be sharing ancient cultural knowledge 'that spans generations, demonstrating a profound respect for country along with a living tradition that has been maintained since the beginning of time.'
AIATSIS is encouraging the public to come along to the performance with their families and friends, and to bring a rug and a picnic as there will be no food sold on site.
This is a great chance to see history in the making.
Event Details:
When: Tuesday, 25 March
Time: From 5.30– 7.30pm (AEST)
Where: Reconciliation Place (John Lang Dunmore Park), (between QUESTACON and the National Portrait Gallery), King Edward Terrace
Bring a picnic dinner and drinks, a blanket or picnic rug to sit on.