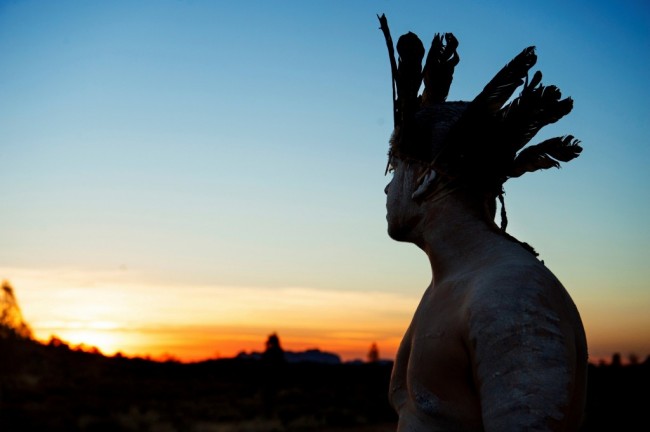 Against the majestic backdrop of Uluru at the Voyages Ayers Rock Resort the inaugural Tjungu Festival will celebrate the best of Aboriginal culture from 24-27 April, kicking off the first in a line up of major events at Uluru in 2014.
Tjungu (pronounced tjoo-ngoo) means 'meeting together' in the local Anangu tongue – an appropriate title for the festival that aims to showcase the country's diversity while celebrating the oldest culture on earth.
"It's going to be a very exciting project for everyone. It's extremely diverse – that goes from the activities themselves that we've got in the festival to the people that are involved and also the places that they come from," says Festival director, Michael Neaylon.
"And it's accessible – so for people who might not have experienced Indigenous culture in quite the way that we're offering in the festival, it's going to be a great way for them to learn, to interact, to engage and be entertained."
Festival attendees can expect a wide array of daily activities and events with the vast majority being free of charge. The festival offers a unique Uluru experience from music to film, cultural activities and sport.
Music on the Main Stage
Festival goers will discover the distinctive and diverse Indigenous sounds of Marcus Corowa and his band, hip-hop artist DukeBox, three-time Aria nominee Warren H Williams, and Manta's fusion of Indigenous, classical and folk music.
Adding to the vibrant Festival atmosphere will be local young and emerging performers, Drum Atweme with their joyful drum and dance performances and Ninja Circus with their dynamic and highly energetic acrobatic routines.
Indigenous Short Film Fest
The Tjungu Indigenous Short Film Fest will showcase films chosen for their humour, awareness, positivity, authenticity and warmth, giving insight into both contemporary and traditional Indigenous culture across Australia.
Mutitjulu Foundation Charity Auction
Hosted by local personality Chris Hill, this charity auction will give guests the opportunity to bid on a range of high-end Indigenous products as well as local tours and experiences to participate in during their stay, with proceeds going to the Mutitjulu Foundation, which supports local Indigenous communities in the important areas of health and education.
Cultural Markets
Whether looking for unique fashion from an emerging Indigenous designer, an inspiring art piece, bush tucker or distinctive Indigenous textiles guests will have the opportunity to further enhance their festival experience.
Tjungu Cup
The Inaugural Tjungu Cup will bring together players from the Anangu Pitjantjatjara Yankunytajatjara lands for an Indigenous AFL match. These young local teams will be mentored by Indigenous AFL hero Michael O'Loughlin, who will coach the players and provide a motivational talk about his rise through the ranks of AFL to become a highly regarded ambassador for not only the game itself, but also Indigenous and non-Indigenous sports lovers.
Final Night Concert & Fashion Parade
The Festival's final night celebration will take the audience on an exciting, upbeat journey to explore and enjoy Indigenous fashion and music. The evening begins with one of the nation's most loved singer/songwriters – Warren H. Williams.
Indigenous fashion icon and top model Samantha Harris will host a fashion parade showcasing Indigenous fashion, textiles and accessories. Samantha will mentor young women from the local Indigenous community who have volunteered as models.
This evening culminates with a two-hour concert by one of Australia's most versatile Indigenous entertainers – Casey Donovan. Casey and her band will ignite centre stage for Festival goers to dance and celebrate the final night of the Festival.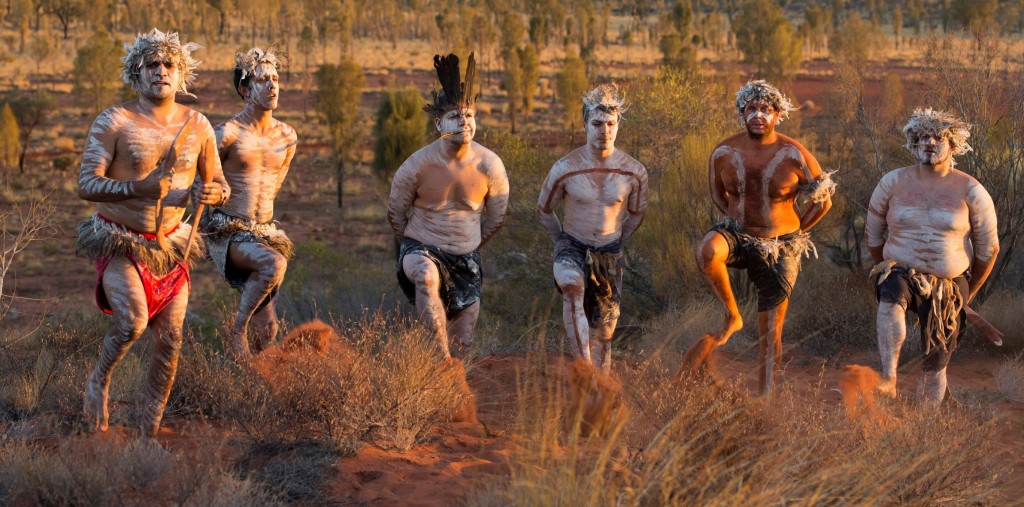 The Festival aims to satisfy the needs of everyone. For Michael, he hopes that people will be able to take something away with them that they'll remember and appreciate for a long time.
"I'm hoping that they'll receive an even deeper appreciation of the depth and the breadth of talent in our Indigenous community. We've got everything form textiles through to gourmet bush tucker, there's music, art, fashion, footy and it's all world class but it's all real to the people that are putting it on," he says.
"I think people will be really pleasantly given a deeper experience than they would've expected to come to."
The inaugural Festival will also benefit the local community, providing them with the opportunity to exhibit their culture and talent as well as boost prosperity in the region. There are hopes that this will become an annual event.
"Everything that we do has the involvement of the local community, especially on a major event focus in an Indigenous base because that's part of our charter and that's part of our responsibility. It's fundamental to everything we do so we've incorporated that into a lot of different aspects of the program," he says.
"It's always been the intention for it to be an annual festival. We're committed to this being something that really adds value for everyone involved and the only way to do that is to have long term intentions with it."
For more information on events and bookings, visit www.ayersrockresort.com.au or call 1300 134 004 and quote "Tjungu".
To subscribe to Deadly Vibe Wire and keep up to date with everything Deadly click here.
Click on the below links to see other stories from the Wire this week:
The Festival of Indigenous Rugby League is set to take over Newcastle next month.
An employment agency in Kuranda, Far North Queensland recently began a Sports and Recreation Course.
Skinnyfish Music has teamed up with the members of Gurrumul's Galiwin'ku community to create a series of videos promoting better health.
PM Tony Abbott is using 2014 to start a conversation about constitutional change.
Markeeta Douglas: "most outstanding Aboriginal and Torres Strait Islander student in Australia".
Reconciliation Australia is urging Aboriginal and Torres Strait Islander groups around the country to apply for the 2014 Indigenous Governance Awards.
Flashback Friday – Deadly Vibe Issue 67 September 2002 – Bloody Mary
Get ready Bairnsdale – the Vibe 3on3 is coming your way!
Troy Cassar-Daley says there is no place he'd rather be to celebrate the day than Saltwater Freshwater.