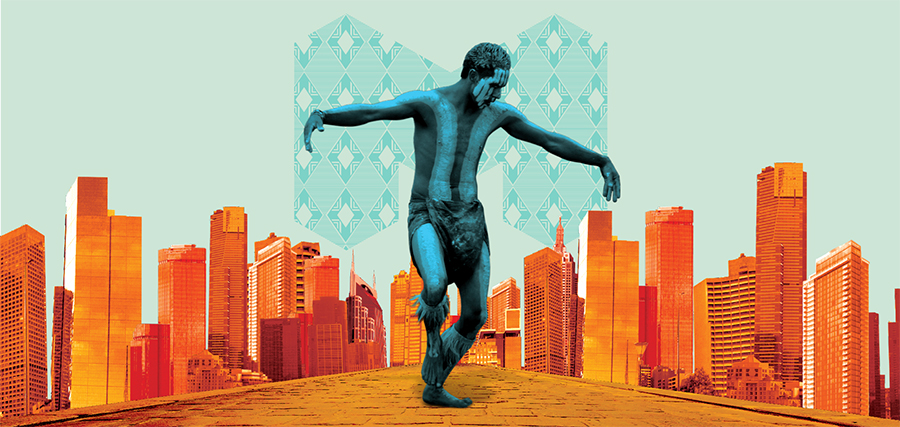 Following the success of its inaugural year in 2012, the Melbourne Indigenous Arts Festival (MIAF) returns in February 2014 to celebrate Aboriginal and Torres Strait Islander culture with a diverse range of events spanning music, theatre, dance, cabaret, visual arts, film and conversations.
The City of Melbourne is proud to present the MIAF, which will run from 5 to 16 February 2014 and showcase 42 events in a variety of key arts venues across the City of Melbourne, Lord Mayor Robert Doyle says.
"Following its inception in 2012, I am pleased that the City of Melbourne will again showcase the best that the Indigenous arts scene has to offer at the second Melbourne Indigenous Arts Festival in February," the Lord Mayor says.
"Indigenous and Torres Strait Islander art, and artists, are key contributions to our city's renowned cultural reputation.
"We are delighted to present a festival that is dedicated entirely to this important chapter of our city's culture and history."
Chair of Arts Portfolio, Councillor Rohan Leppert, says MIAF is a crucial event on the Melbourne arts calendar.
MIAF is a great celebration of Indigenous culture and art. The City of Melbourne is committed to supporting Indigenous expression through art, programs and events such as MIAF," Cr Leppert said.
"We want as many people as possible to experience the great events in the festival, so we have ensured that most of the events are free."
The 12 day festival will open at the Melbourne Recital Centre with the talented soprano and MIAF ambassador, Deborah Cheetham, who will share the unique and intimate story of her journey of discovering her belonging. 'Til the Black Lady Sings' features music by Catalani, Cilea, Dvorak, Puccini, Strauss, Vaughan Williams and Cheetham.
"MIAF is a wonderful platform to recognise and celebrate Indigenous arts and culture and the critical role this has in our history, and the present," says Deborah.
The opening weekend of the Festival is packed full of free music at Federation Square with an outstanding selection of Australia's finest performers, including the legendary Archie Roach, multi-talented songstress Jessica Mauboy, Nathan Lovett-Murray's Payback Records Hip Hop Showcase, Yung Warriors, Christine Ward, X Factor's Ellie Lovegrove and many more.
The highly anticipated event is 'We Still Live On' where pioneering Aboriginal reggae rock artist, Bart Willoughby, will perform on the Melbourne Town Hall's iconic Grand Organ. Willoughby and his guest, Deline Briscoe, will pay homage to the late poet and activist Kevin Gilbert as they meld traditional Indigenous culture, didgeridoo and the classical pipes of the Grand Organ. Another coup of the festival's program set to captivate audiences, is the world premiere of Tiriki Onus' 'William and Mary', which tells the story of activists Bill Onus and Mary Kelly using elements of theatre, storytelling, classical folk song and operatic performance.
Traditional dance groups from around Victoria will come together for Koorioboree – a cultural gathering and dance event that will celebrate a resilient culture through dance and song. Afterwards, there will be a special performance from the Australian Capital Territory Torres Strait Islander Dance Group. Acclaimed Indigenous dance artist Albert David will teach some of his best dance moves at the free and family friendly '1st Friday Dance Club' on Friday 7 February.
For further information on the MIAF program and on ticketing, times and prices CLICK HERE.