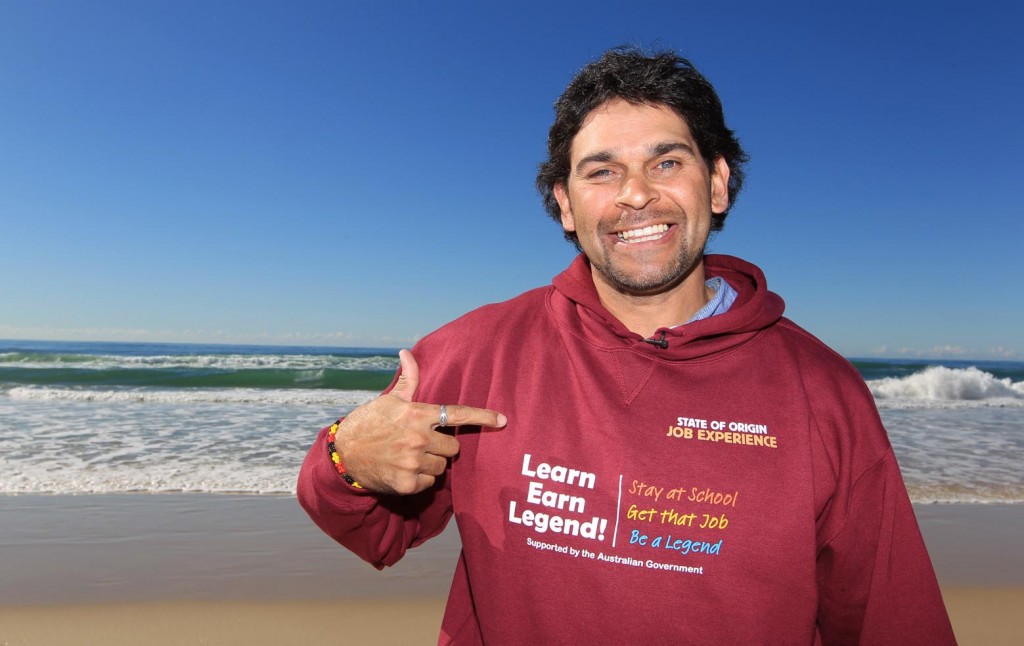 Getting a full education and going to school every day can lead to a bright, happy and successful future, not only for you but your community. This is something that ex-NRL star David Peachey agrees with entirely because receiving an education allowed him to pursue and conquer his goals.
"Through my schooling I had the opportunity to follow and fulfil my dream. I tell the kids it wouldn't have been that way if I wagged school on this one particular day when Arthur Beetson was in town," says David.
"I enjoyed everything about school even though there were subjects that I didn't particularly like but one thing I did do was go every day."
Just like the 'Peach', going to school every day is important. It's a place where we make friends and not only learn about the world we live in but ourselves. David admits that he wasn't the best, most academic student but school gave him the necessities to thrive at life.
"I know that with our kids sometimes they don't learn in the classroom and they have street knowledge but street knowledge doesn't give you a job. That's why we're trying to get our kids to stay at school because that's their opportunity in life," he says.
"It teaches us to be better people but just to equip ourselves with what's out there in the real world.
"It's there to give us rules and responsibilities and you basically can't live without the education system."
David explains that without school it's easy to stray from a crime free life and before you know it you can end up with a job that you don't like and no chance at getting what you want out of life.
"For the kids that choose not to go to school you ask them what they're going to be doing when they're home and they've only got to get involved with the wrong Johnny or Billy the bank robber and then they're down the wrong path," he says.
"For you to be able to fulfill your dreams, you've got to take one step at a time and we like to tell our kids now that first step has got to be through education."
New strategy
The Australian Government has announced a strategy to get more Aboriginal and Torres Strait islander children in remote areas back to school from the start of Term 1 this year.
Minister for Indigenous Affairs, Nigel Scullion, says getting children to school was the government's number one priority in Indigenous Affairs. "Education is the fundamental building block to establishing strong, sustainable communities."
The government has identified 40 communities in remote locations in the Northern Territory, South Australia, New South Wales, Queensland and Western Australia, which will be the focus of the government's initial effort at the start of Term 1.