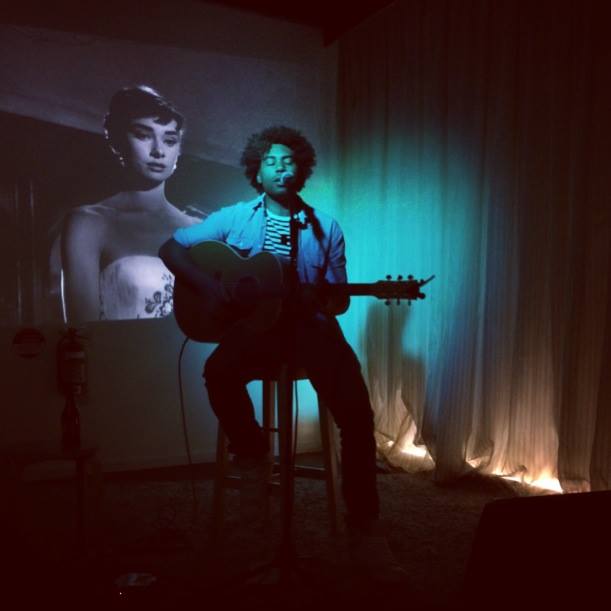 Jason Williamson Management is bringing a new face of Australian music to the stage in February 2014 with the inaugural The CHANGINGface event.
The CHANGINGface offers a musical journey across blues, folk, soul and pop with a contemporary approach to what multiculturalism means for Australia's music scene. The event and is a celebration of the heart and soul of current and future Australian music.
"We are proud to be presenting The CHANGINGface performances in 2014," Jason says.
"All the artists possess a unique background and a singular passion for music while challenging cultural stereotypes."
The event will be held in three upcoming locations including The Mars Hill Café in Parramatta on Saturday February 15, Lizottes on the Central Coast on February 20 and The Vanguard in Newtown on March 5.
Each venue will play host to several Indigenous artists including Marcus Corowa, Lily So & The Bellows, Bow and Arrow and Ines.
Marcus draws on his Aboriginal and South Sea Islander roots during his performances, resulting in music that combines elements of blues, jazz and funk to create a distinct and unique soulful, soothing sound.
Lily So & The Bellows is a Sydney-based Indie Folk-rock band born in the seedy streets of Redfern and nourished by the local creative scene. Their music summons visions of smoky taverns and hollow cathedrals, crossing genres to blues combined with a pop-spirit.
Indie and indigenous, Bow and Arrow are an eccentric duo with electronic styling. Their music is available worldwide on iTunes, and their remix of UNKLE's 'Money And Run', featuring Nick Cave, can be heard on Facebook and Soundcloud.
"We believe all the performers are important role models for their communities, and more broadly, for the Australian multicultural reality," Jason says.
"The CHANGINGface will present an evening that surprises and entertains, while celebrating diversity and unity through music."
Each event will be running from around 7pm til late. For more information, please visit www.changingface.com.au