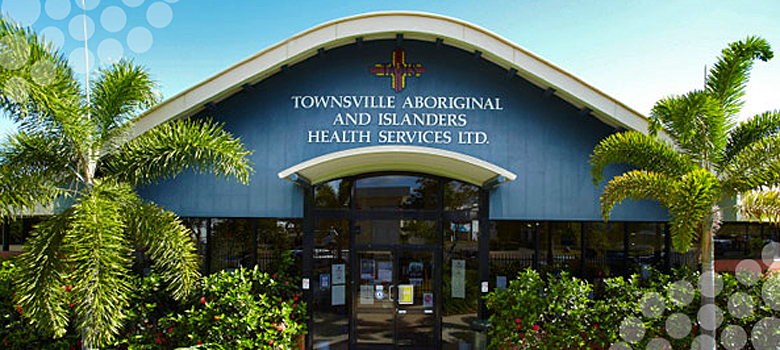 The Townsville Aboriginal and Islanders Health Services (TAIHS) was established in 1974. At that time, it was the fourth Aboriginal community controlled health service (ACCHS) established in Australia, and was part of the wider move for Aboriginal and Torres Strait Islander communities to take control of the delivery of health care services in their communities. On 30th November 1979, TAIHS was incorporated under the Queensland Companies Act.
The vision of the service is Our Health – Our Culture – Our Future – Our Way which reflects the commitment to achieving health and wellbeing outcomes for Aboriginal and Torres Strait Islander people across Townsville and the region that are equal to those of non-Indigenous Australians.
The mission of the Townsville Aboriginal and Torres Strait Islander Corporation for Health Services (TATSICHS) aims to empower Aboriginal and Torres Strait Islander people to take control of their individual, family and community health, which encompasses physical, social, emotional, cultural, spiritual and economic well-being.
TAIHS strives to provide access to holistic primary health care for the community that is culturally appropriate and incorporates prevention, promotion and treatment. Its approach to business is underpinned by principles of collaboration and sustainability.
TAIHS practice principles include:
• Culturally appropriate service provision
• Effective and efficient management
• Protection and promotion of client rights
• Confidentiality, privacy and access to personal information
• Client self-determination
• Evidence and needs-based service delivery
• Non-discriminatory access and non-judgmental support
• Duty of Care
• Commitment to quality management
The service provides a range of primary and community health care services including family and social and emotional wellbeing services. Primary Health Services include:
• general practice medical clinic;
• specialist clinics, including paediatrics, endocrinology and psychiatry
• a range of allied health services
• immunization program;
• a regional eye health program;
• health promotion and community education;
• outreach program, including home visits
• pathology services.
Health services include a general practice medical clinic, maternal and child health clinic, eye clinic, dental clinic, physiotherapy clinic and specialist clinics including paediatrics, endocrinology and psychiatry.
TATSICHS has offered outreach programmes and home visits over the years depending on the availability of staff. Clients can utilise the health services transport for appointments and to access pathology and radiology services. There is also a pathology laboratory in the main clinic.
TATSICHS participates in the health for life programme and has a full time Indigenous Outreach Worker who is a Registered Nurse and one of the most senior staff members. TATSICHS is an accredited training site for GP registrars and is also closely affiliated with James Cook University, offering placements for medical students and physician assistant students as well as cultural education sessions for allied health students.
A free transport service to and from the medical centre, and to specialist appointments, is available to all clients who need travel assistance within Townsville.
For more information on the Townsville Aboriginal and Islanders Health Services, visit their website: www.taihs.net.au/index.php