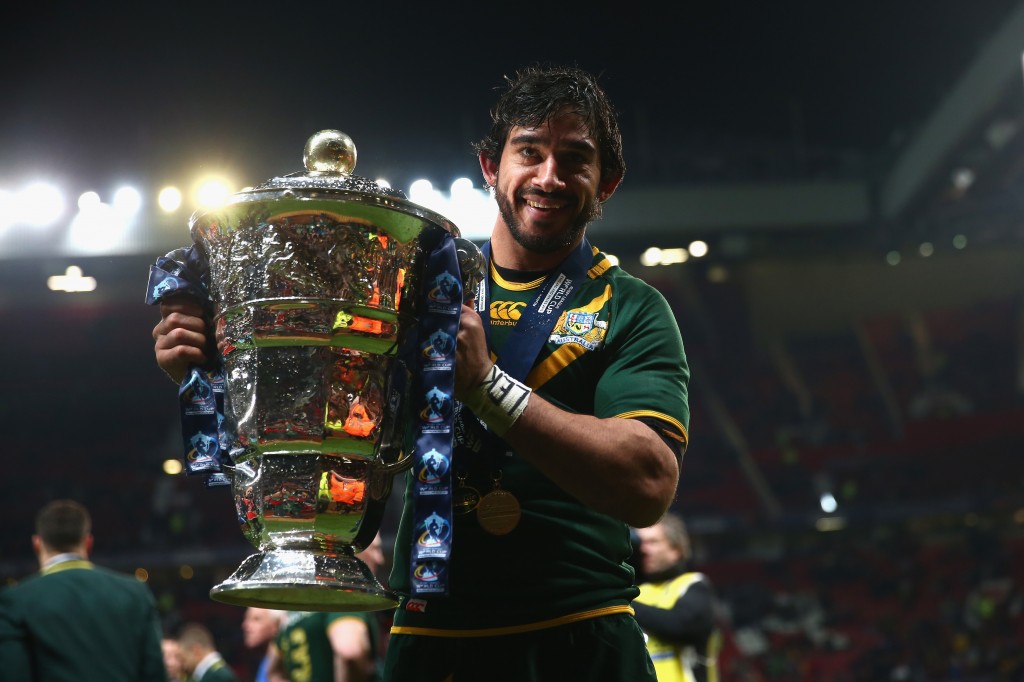 Australia clinches league World Cup
The Australian Kangaroos have exacted revenge upon cross-Tasman rivals New Zealand by reclaiming the Rugby League World Cup trophy in 34 – 2 victory at Old Trafford. Australia has not carried the World Cup trophy since 2000.
Leading the charge for the Australian's was five-eight Johnathan Thurston who claimed a commendable fourth man-of-the-match award of the tour and won the Harry Sunderland Medal as Australia's player of the year.
After being controversially overlooked for the International team of the year, Thurston's dominance of the tournament should put him firmly in contention to win the Golden Boot award.
"It is an unbelievable feeling to be honest," Thurston told Fox Sports after the match.
"Doing that lap of honour at the end of the game, you know with your best mates, it is a memory that will last with us for a very long time.
"They will always be the 2008 World Champions just like we will always be the 2013 World Champions."
Thurston's Australian teammate, Bill Slater, has backed the North Queensland half to claim rugby leagues most prestigious international accolade, telling Fox Spots: "He picked up our players' player award and he got the player of the series and he thoroughly deserves it. I wouldn't be surprised if he picks up the Golden Boot either. He is a tremendous player."
Thurston has also become Australia's all-time point's record holder.