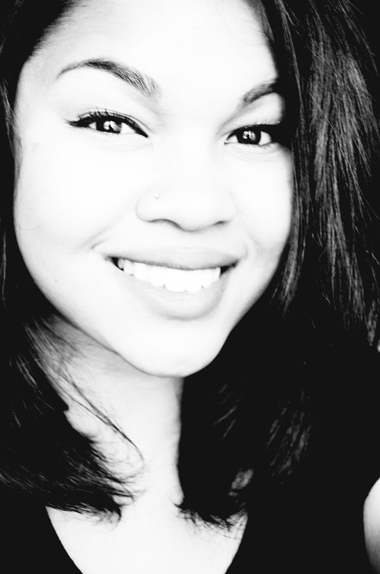 Growing up on her people's country near Grafton in the Far North Coast of NSW and seeing what happened so close to home is what sparked Kaleesha Morris' interest in social injustice.
Currently in her third year of law at university, Kaleesha grew up not only seeing so many young people go to jail, but also saw her community being proactive and trying to change things.
"I wanted to study law because I felt a deep sense of social injustice within my community and as I travelled more, I saw that our brothers and sisters in other Aboriginal communities experienced the same struggles," Kaleesha says.
"I began studying law because I wanted to learn about how I could wield the legal systems (state, national and international) into instruments that effected protection and freedom rather than oppression."
In her role as an Aboriginal Access Worker at Kingsford Legal Centre, Kaleesha has the opportunity to help Aboriginal and Torres Strait Islander people by providing them with free legal advice. Aside from this, she has also been actively involved in the Justice Reinvest project, an initiative that is committed to reducing the over-representation of Aboriginal people in custody.
"The number of Aboriginal and Torres Strait Islander People incarcerated is horrendous, and the rate is rising," she says.
"Overcoming this tragedy is absolutely necessary for the safe survival of our communities. The current system is not creating safer communities in the long-term and it is not financially sustainable. Changes to the system are long overdue and I believe that it is important that our own communities are adequately resourced to grow our people and to provide them with the right help when they need it.
"The Justice Reinvestment approach supports communities to address the root causes of crime and to provide tailored prevention, early intervention and treatment of at risk groups."
Kaleesha explains that the key objective of the whole project is the 'Just Reinvest NSW' campaign. The campaign was created to rally the support of the NSW Government in adopting a Justice Reinvestment approach in addressing the high rates of Indigenous victimisation and incarceration.
"What's great about the campaign is that is has brought together like-minded organisations, groups and individuals who are passionate about supporting and strengthening our communities," Kaleesha says.
"I became involved with it because I wanted to be a part of the solution and I wanted to encourage other people to join me in this important movement."
To find out more or become involved in the cause, visit the Justice Reinvestment website.