When Arabana and Adnajamathanha woman Elise Hull began training with her friend to get in shape, never did she think that just over a year later she would be running in the New York Marathon.
Elise first got involved with The Indigenous Marathon Project when her casual exercise with her friend turned into a hobby.
"She lives in a different town so we just did the work outs on the same day each week and just checked each other afterwards to see how we were going, or how much it sucked or whatever," Elise laughs.
"We finished at the start of this year and did some races together before I actually tried out for the Indigenous Marathon Project."
The Indigenous Marathon Project is a not-for-profit organisation aiming to promote healthy and active lifestyles throughout Indigenous communities.
"By taking us and teaching us about good health, they're hoping that we'll become good role models for the rest of the community, not just good health but education as well."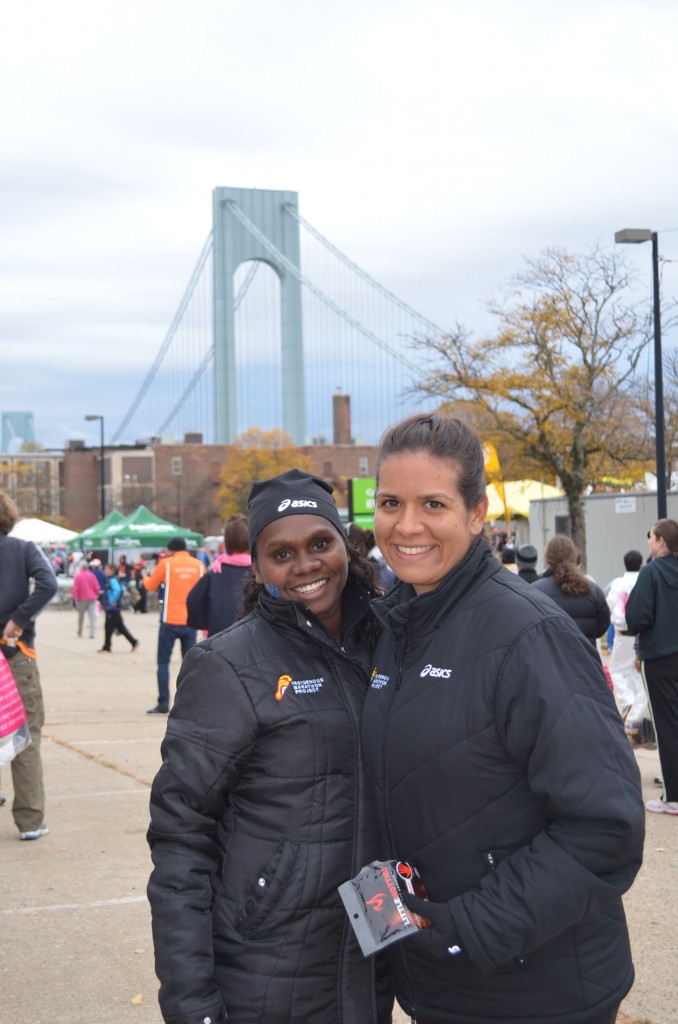 The morning of the New York Marathon (earlier this month) was a cold one and the group was given foil blankets and heat packs to keep them warm while they waited for it to begin.
All too soon they were off and running. Elise had run four of the 42 kilometres before her knee gave out and she had to walk.
"About a week before I was due to fly out to New York, I was on a little training run when my knee just didn't feel right," Elise said.
"I made it to four k's before I had to stop and walk. I physically couldn't run any further than that, and it was hard.
"It was probably one of the saddest moments of my life because I had spent the last 7 months working so hard to get to the marathon and to get four kilometres in and not be able to run it – it was devastating."
But she didn't give up. Elise realised she could walk without too much pain, so she decided to keep going and 7 hours and 12 minutes later she crossed the finish line.
"Around the 20 mile mark I saw a sign that one of the spectators was holding up and it said that pain was inevitable but suffering was an option and I thought 'that's a really good saying for me to be reading right about now'," she says.
It had been February this year that Elise took a leap of faith and applied to the Indigenous Marathon Project online before being invited to Sydney for a three kilometre trial run at a park in Sydney.
"We had to do another little interview at the time with Jim, the coach and Nadine. About a month later I got a call to say that I'd been accepted into the squad," she says.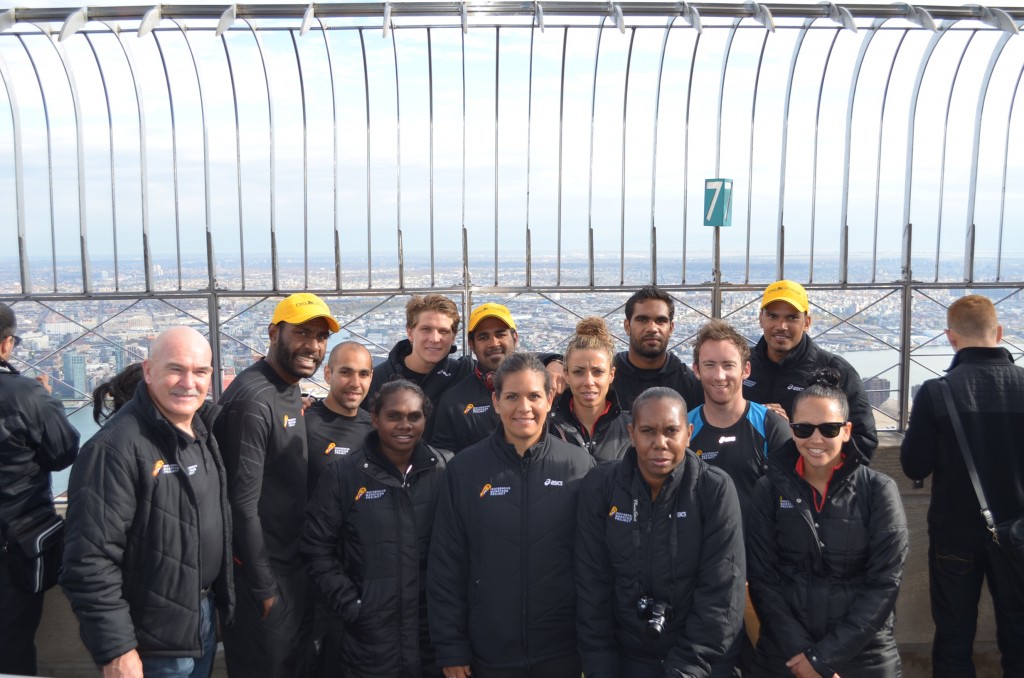 Along with the other members of the Indigenous Marathon, she then undertook the Certificate IV in Health and Leisure, followed by several mini marathons including the City to Surf, the Mother's Day Classic and a half marathon on the Gold Coast.
After the initial preparation, the team took a trip to Alice Springs to participate in a 30 kilometre marathon.
"Their ultimate goal is to train you for the New York Marathon. Their view is that it's one of the biggest things you'll do in your life," Elise says.
"It's meant to push us outside our boundaries and really test us because it seems impossible to train for a marathon in seven months."
For those who were unable to complete the 30 kilometres, they were still offered a place to go to the Boston Marathon next year.
To subscribe to Deadly Vibe Wire and keep up to date with everything Deadly click here.
Click on the below links to see other stories from the Wire this week:
Kaylah Truth – rising rapper and budding philanthropist.
Vanessa Stokes wins award for courage and performance to reach the elite level of her sport.
The 'Learn Earn Legend! School to Work' Western Sydney program has a new record achievement.
Learn why listening to loud music can damage your hearing.
Uncle Lyall Munro wins a Justice Award.
Jacinta Price launches new album.
On Country: Connect, Work, Celebrate – an awe inspiring exhibition.
Registrations for Supply Nation's premier annual event, Connect 2014, are officially open.
Flashback Friday with Mark Olive.
Deadly Sounds Rewind from 2001 with David Page.
Wirraka Maya Health Service Aboriginal Corporation (WMHSAC).
Ningali Lawford Wolf welcomed the Journey to Recognition.
The Gwabba Yorga- Gabba Worra (GYGW) Program is aimed at Aboriginal and Torres Strait Islander girls.