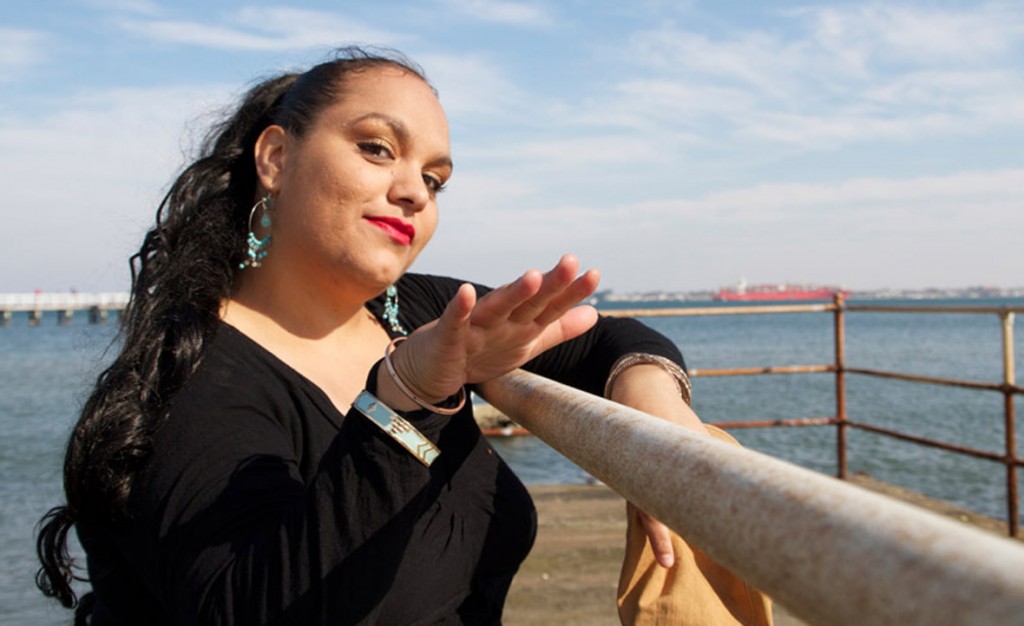 This Week on Deadly Sounds
You may remember her as Lady Lash but now the proud Koogatha Aboriginal woman goes by the name of Crystal Mercy and has a more mellow approach to music.
Her sharp change of genre from hip hop to soul, jazz and blues is what sparked the name change, though Crystal has always combined a little bit of blues and jazz into her hip hop beats.
"I think it's just another part of my life's journey really, that's something different and I just felt like a bit of a change I reckon," Crystal says.
"Switching from hip hop straight into soul, jazz and blues was easy for me, but it's so different. At the same time I still love and respect hip hop and I think it's just another journey for me."
Growing up in Ceduna, South Australia, Crystal spent much of her time jetty jumping, at the beach and hanging out with friends and family.
In her new album 'The Fisherman's Daughter', she has been inspired by her childhood and the people and things she grew up around, and brings those things back to life in her music.
"Well my father's a fisherman and my grandfather's a shark catcher, so I had to pick a title. It's funny, I had to go back to my childhood," she says.
"I always wanted to bring this out and thought it was a good respect to my people back in Ceduna and my father, and a lot of childhood memories that I had and writing these songs as well under the moonlight."
You can order or listen to Crystal's album by visiting her website at www.crystalmercy.com and to keep updated on tour dates.