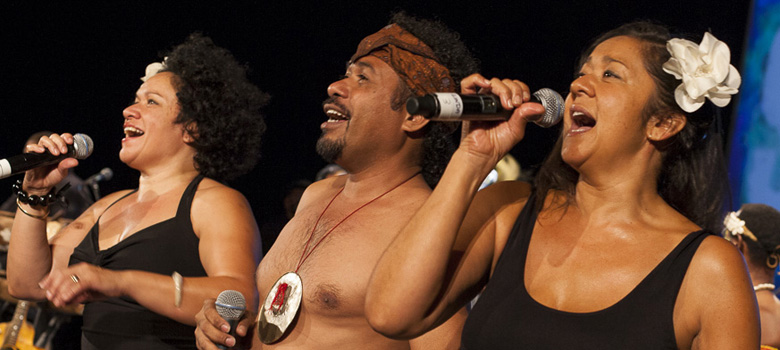 The Boomerang Festival is taking place on Bundjalung land this weekend, at the home of the Byron Bay Bluesfest, the magical Tyagarah Tea Tree Farm, just north of beautiful Byron Bay in subtropical Northern NSW.
Boomerang is the first of its kind, featuring music, dance, theatre, comedy, film and visual arts, along with cultural knowledge exchanges and thought provoking conversation.
It features an array of topline acts including Archie Roach, Shellie Morris, Casey Donovan, Frank Yamma, Gurrumul, The Medics, Move it Mob Style, Albert David, Thelma Plum and Slip on Stereo.
The Deadly Vibe Group recently held a competition for our readers to give them the opportunity to win one of five 3-Day double passes to attend the Boomerang Festival.
Congratulations to Cherie Fajzullin, Myka Beerens, Camilla Warner, Dianne Clayton and Deanne Minniecon – winners of the Deadly Vibe Wire Boomerang Festival Ticket Giveaway.