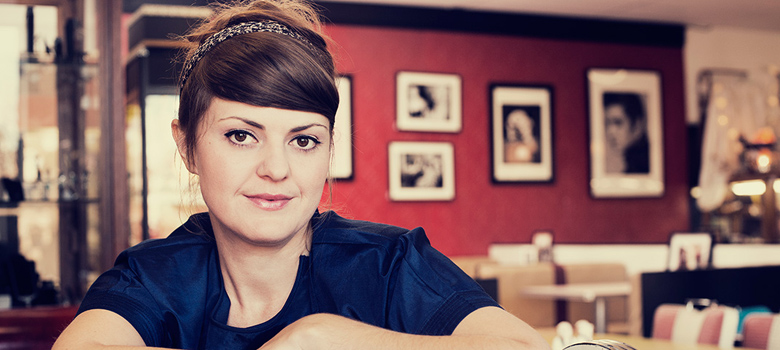 Country folk singer Sue Ray is gaining more recognition from her first solo album Red Roses as well as performing at festivals all over Australia and the USA.
Last year Sue ventured to the Americana Music Festival in the 'Music City' of Nashville, Tennessee. She performed alongside some of Australia's most iconic country music performers.
"Getting to play with Jordie Lane, Felicity Urquhart and Lachlan Brian at the Bluebird Café in Nashville, which is one of the most iconic intimate venues in Nashville, really makes you want to up your game because you're playing with the best of the best. It was really exciting and inspiring for me," says Sue.
"I got to see Emmylou and Brandi Carlile, just all the ones that inspire me daily."
She has been receiving rave reviews with her album Red Roses and notably her single Shake it off.
"I was having one of those days where I thought everyone was against me. Just be a good person and shake it off. Just like a dog after a bath, just shake off the negative vibes and get on with it and be a good person because sometimes if you're not a good person it can come back and bite you. So that's kind of what that song is about," she says.
Although Sue is beginning to turn heads in the music industry she has to keep her day job in a customer support role in Telstra because, "as a musician sometimes you do have to have a day job to cover the bills".
Sue recently received a nomination for Female Artist of the Year in the Queensland music industry awards, the People's Choice Award.
"I don't even know who nominated me, I just got this email. I thought, after all these years, finally."
She is performing in Canberra for NAIDOC week this month and may even return to the States.
"I'm focusing on making a new album but once we get that up and running, if we can go over there we'll try but I really want to promote the album around my home state and country first," she says.