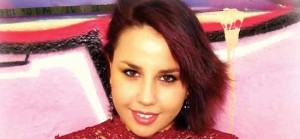 Country music has always struck a chord with Indigenous people and for six years now this link has been officially recognised by the tamworth aboriginal cultural showcase.
Kicking off at midday on 21 January, the opening ceremony of the Cultural Showcase at Powerstation Park featured a line-up of top Aboriginal country talent including Warren H Williams, Roger Knox, Johnny Huckle and local Tamworth up-and-comer Loren-Jade Ryan.
Legendary Roger Knox played at other events during the week as well, including a special performance in Bicentennial Park. He is no stranger to Tamworth, having performed there for more than 40 years now.
"This is something that I have been doing for a long time and I always like to see young up-and-comers," said Roger. "I like to encourage them and give them a lift. I have seen so much talent coming through and it is sometimes hard to keep the doors ajar, but once you have a good mind and talent you just go on in leaps and bounds."
Showcase organiser Amy Hammond said this mix of big names and new talent was one of the event's special features.
"This line-up represents the cream of Aboriginal country music, but the opening gig also featured the best of emerging talent from across Australia, including people the public may not yet have heard of yet, but who could be the next Troy Cassar-Daley or Auriel Andrews," Amy said.One of those new talents is Loren-Jade Ryan. At only 19, Loren is already making a name for herself in the music business. It was the fourth time that Loren had performed at the Showcase.
"This year's Showcase was the best I have ever seen. It really kicked off. The acts were world-class and the crowds were amazing," Loren said.
She was a bit nervous about performing in front of the big crowd, but with her recent appearances at the Yabun Festival and the Saltwater Freshwater Festival, she is becoming accustomed to performing in front of big crowds.
"If the nerves aren't there, then you don't love it, I reckon," she said.
Her favourite part of the Showcase was the Mirri Yannan Rising Stars segment.
"It showcased the young local talent. I was a part of this. We ranged in age from 16 to 19, and the level of performance from these other young people amazed me," Loren said.
For Loren, playing with true icon of Aboriginal country – Roger Knox – was a real treat.
"There is pride and excitement playing alongside him. I just feel important and a little bit famous performing with him. He is a great inspiration and a really great mentor to me."