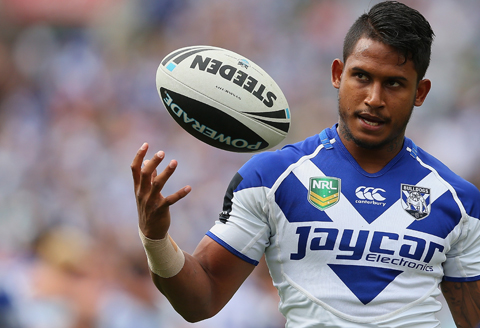 Black Diamond and former South Sydney player Claude Williams is more than happy with the Rabbitoh's form as we head into Round 14 of the NRL, but their playmakers will have to stay injury free for the rest of the season if Souths are to come out on top.
"They're not across the line yet and have a long way to go. Worst case scenario they finish in the top 4, but if Greg Inglis and Adam Reynolds, two of the key players, stay healthy, we've got a good chance of taking out the premiership," Claude says. "A lot comes down to Adam Reynolds given he's our main playmaker. Last season he went down in the playoffs, and it was downhill from there for the Rabbitohs because he's a major cog in the wheel. With Inglis, he is one of the best players in the NRL at the moment, so a lot depends on these two staying healthy for the rest of the season."
Improvers in the season so far are definitely the Canberra Raiders with five straight wins in a row. "They're creeping into the top eight and are definitely a team no-one else wants to play," Claude says. "Blake Ferguson has made a huge difference to the team, as has Terry Campese who's recently come off major injuries last season. But he's back now and doing very well."
Under achievers this season have been the Cowboys who are at the bottom of the ladder and despite outstanding players, they're form has been under the bar. The Knights are looking to get back on track this Sunday but face a tough task in playing the Melbourne Storm at AAMI Park. "They are the benchmark at the moment and the most consistent team in the comp. They simply never play a bad game," Claude says. After a slow start to the season with injuries, the Bulldogs are finally coming good and with Ben Barba's return are showing some long awaited form.
The rookie to watch this season would have to be young Dylan Walker, according to Claude, who scored in his debut match for the Rabbitohs. "He's doing well so far," Claude says. And as for Claude's tips of the round? Well that goes to the Storm who will be hard to beat in Sunday's match against the Knights. Claude is also predicting that both the Panthers and the Tigers could be in with a chance. "Both are pretty good outsider tips for this weekend," Claude says.