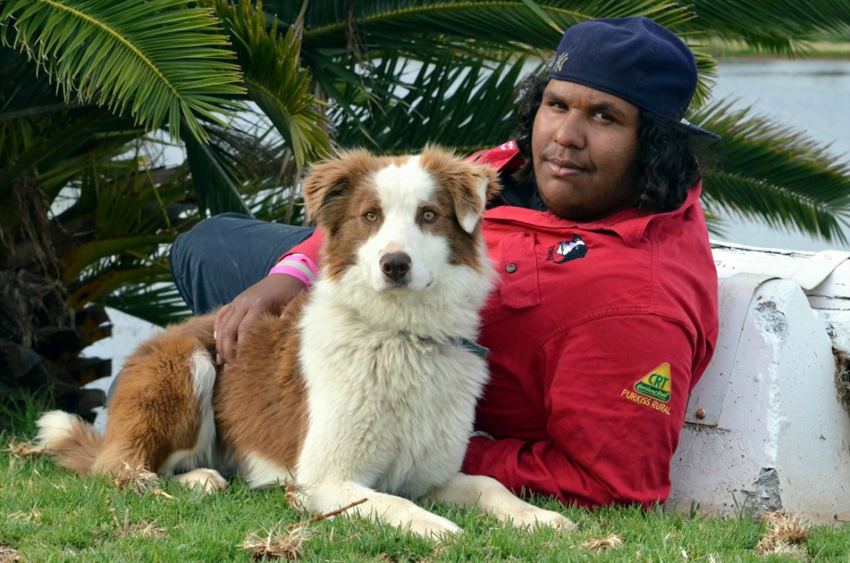 BackTrack is a program offering young people the chance to get an education and training, become work ready, gain employment, and participate fully within the community.
Founded by Bernie Shakeshaft in 2006, BackTrack operates in rural NSW, at Armidale. It has changed the lives of over 250 young people, through programs that were established to directly engage young people. "I had some ideas and trialled things that I know work. I was frustrated with the system and decided it was time to take a gamble," Bernie says. "At the end of the day all the programs are designed to promote self-development…Fundamentally we're getting our participants a starting place." BackTrack offer programs such as AgLads, Imagine This and Iron Man Welders.
These programs are focused on giving participants practical skills they can later use in the workforce. For 18 year old Tyron Campbell, BackTrack has offered a friendly environment and helped him start a career path. "BackTrack has done a lot for me. It has got me a job. I've done a school based traineeship in engineering and welding," says Tyron. With the help of the program Tyron's future is looking positive. "Let's just say I wasn't the best kid. I was getting in trouble with the police all the time; always getting suspended from school and even a hair away from getting expelled," he says.
An avid participant in AgLads, Tyron has his eye set on an Indigenous Youth Program in Coffs Harbour. "I'm leaving BackTrack to head down to a program in Coffs Harbour called the Indigenous Youth Mobility Program. I'm going there next week for training," he says.
One of the most popular programs BackTrack offers is Paws Up because it gives young people the opportunity to work with animals. Participants train Border Collie dogs for high jumping competitions. The dog jumping team wins most of the events they enter at agricultural shows across NSW, as well as conducting demonstrations for community events. "The one the kids get into most is Paws Up, where we work with dogs. They have a competition called Working Dog High Jump. So we take about 20 dogs and as many boys as we can and go and compete at local shows," he says. "There's a fair bit of research around now that shows just how effective developing a relationship with animals can be, particularly when we're working with kids that haven't succeeded in the system. "The dogs don't judge, so from day one you get a fresh start. The way you act towards that dog will be how you get the best out of him or the worst. It's an instant bond."
Bernie's 'gamble' has certainly paid off, as BackTrack is making a difference in the lives of youth in need.
BackTrack has offered them an environment of understanding and learning. "We see an enormous change in the kids over a short period of time. Ninety percent of young people coming through the program enter into full time employment and or further education and training," Bernie says. "As long as we get the kids in a good headspace and leave them in a better place than when we started with them."