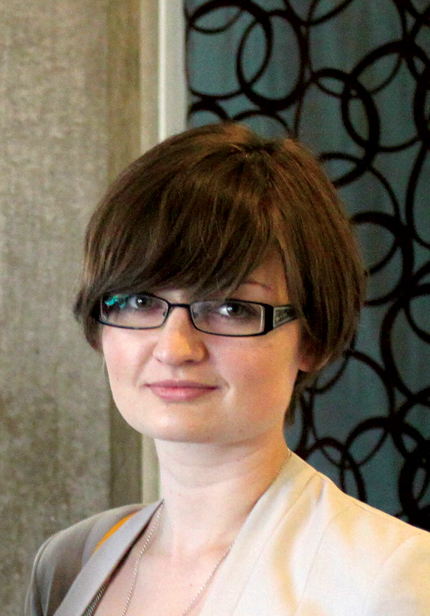 Four young Aboriginal and Torres Strait Islander people are one step closer to their dreams, after being awarded scholarships to study overseas at the prestigious Oxford and Cambridge Universities.
The four recipients of the Charlie Perkins Scholarships this year are University of Melbourne graduate Sarah Lynn Rees, James Cook University graduate Vincent Backhaus, University of New South Wales' graduate Rex Betar and Australian National University graduate Leila Smith.
One of the recipients, Sarah Lynn Rees, a descendant of the Plangermaireener people in Tasmania, will undertake a Master of Philosophy in Architecture and Urban Design at Cambridge. Sarah Lynn says her dad is a builder, which is part of the reason she wants to be an architect. "I grew up around construction and I love the way that things go together. I was obsessed with puzzles and maths problems when I was younger and I took that with me when I made my decision," she says. "I first had the idea in Year 10 and then I went on an exchange to Italy in Year 11 and 12. I had a really amazing host father who told me to do whatever I wanted to do but to make sure I did it 100%. He said there is no point doing it if you don't. He was very much like my own father." A trip to Cambridge late last year further cemented her choice. "I did a trip to the UK last year and visited Cambridge Uni. That was truly amazing and made me really want to study there. Their degree is very different. While most degrees are unit-based, theirs was structured differently. You do a two-year course with one core project the whole way through. "While there, I was invited to sit in on the studio class. I got to listen to the other students and talk to some of them about their projects. They were so into it, so I really wanted to be in that environment."
After finishing her Masters, Sarah Lynn plans to return to Australia and apply her learning to housing in remote Aboriginal communities. "Part of the application was to provide a thesis proposal – mine was on Indigenous housing typologies in remote Northern Territory. I am interested in nomadic housing and protecting the culture of movement within architectural communities. I am interested in simple housing that respects that culture," she says. "I researched Indigenous housing for that proposal, and most of the designs I could find were based on sanitation and health and there was no cultural respect in any of them. So I am interested in creating a language for that to be used. "While I'm in England, I will work in an architecture firm, then come back. I need two years of practical experience before becoming an architect. At the moment I am a Graduate Architect. There's so much to learn – there is no way you can learn it all in five years."
Sarah first heard about the scholarship through Melbourne Uni's Student Centre. "I contacted the Charlie Perkins Scholarship Trust and they were very helpful. It's probably something you don't think you can do unless someone encourages you. That is why I applied: because someone thought that I could," she says. The other recipients in the scholarship program this year include Vincent Backhaus, a descendant of the Kalkadoon people from Queensland and the Kiwai people of Parama Island north of the Torres Strait. Vincent has been accepted to a Master of Philosophy in Psychology and Education at Cambridge and an MSc in Education (Research Design and Methodology) at the University of Oxford.
Rex Betar, a Bundjalung man from Tweed Heads in NSW, will undertake an MBA at Saïd Business School at Oxford, while Leila Smith, a Wiradjuri woman whose family comes from Cowra in NSW, will undertake a Master of Philosophy in Public Policy at Cambridge. Later this year in the UK, the four recipients will join the inaugural Charlie Perkins Scholars, Paul Gray and Christian Thompson, who commenced their doctoral studies at Oxford in 2010. They will also join Kyle Turner who commenced his doctoral studies as a Charlie Perkins Scholar at Oxford in 2012. Other 2012 Charlie Perkins Scholars, Lilly Brown (Cambridge) and Krystal Lockwood (Oxford) will finish up their Master's degrees later this year, as will Rebecca Richards, Australia's first Indigenous Rhodes Scholar. The scholarship program – which is jointly supported by the Australian Government, the British Government (through the Chevening program), Rio Tinto, Cambridge Commonwealth Trust, Cambridge Australia Scholarships,
Oxford University, the Pratt Foundation and the University of Canberra, and managed by the Charlie Perkins Scholarship Trust, was established in 2009 in the memory of Dr Charlie Perkins AO, the first Indigenous Australian male to graduate from university. The scholarship, valued at over $50,000 a year, includes all tuition fees and living expenses.