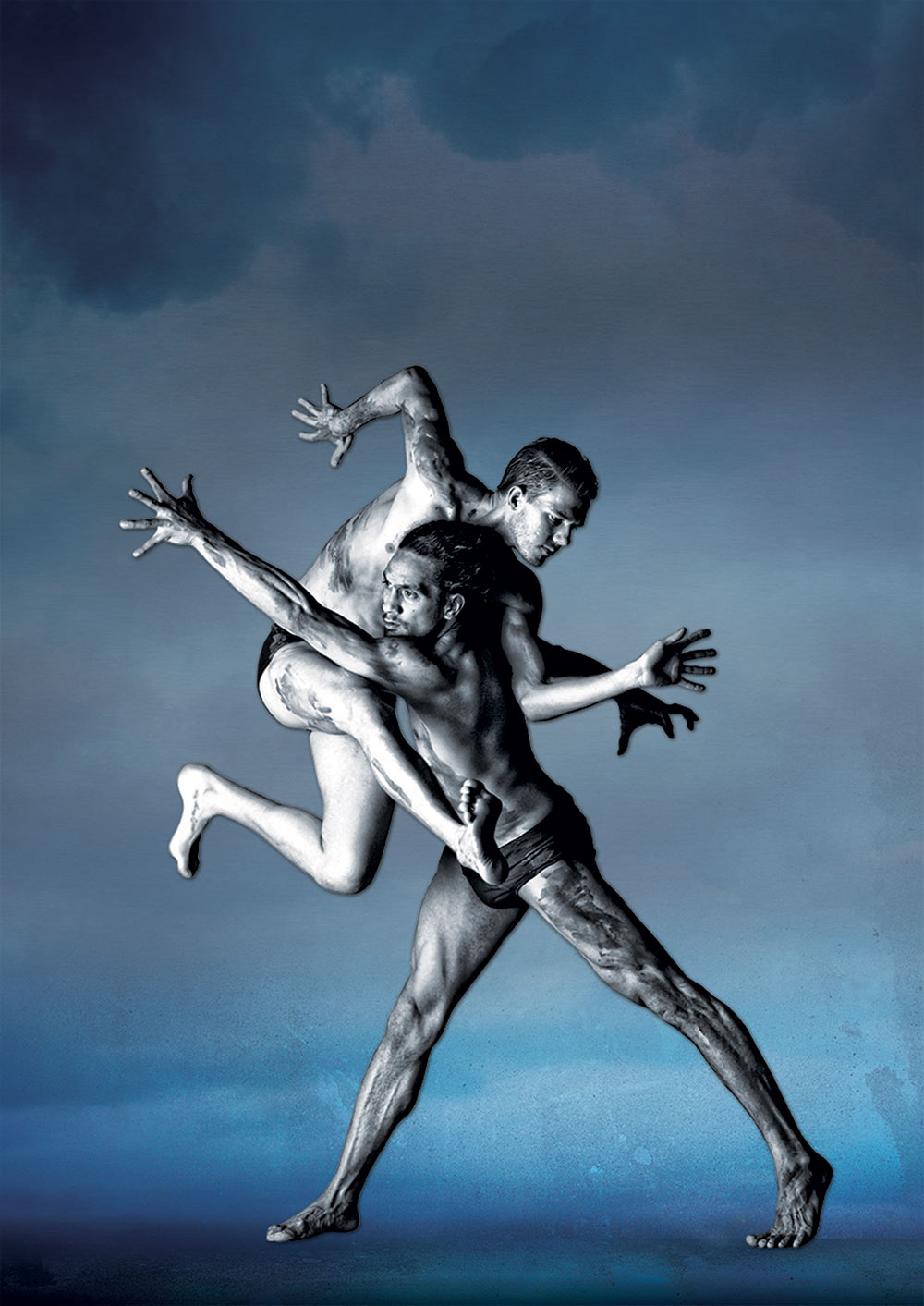 The bangarra Dance Company has produced some stellar productions over the past three decades, from traditional creation myth stories, to contemporary collaborations with
the Australian Ballet, but up until now none of them has been as personal, or revealing, as their latest offering. In our modern urban society, how do we know when we are no longer an adolescent and can now assert that we are, in fact, an adult? What does it even mean to be an Indigenous man or woman in this setting? Without traditional cultural rites of passage, these are existential questions that most of us will ponder within our own lives.
The dancers of Bangarra are laying their souls bare and addressing these questions and more in their newest production, Blak. Blak is divided into three performance parts all with the intertwining theme of identity. Bangarra's Artistic Director, Stephen Page, describes it as being a progression from his last social theatre work, ID.
Stephen was looking back at the works that Bangarra had produced and decided that the time was right for this type of work to happen. "It started to become evident that there was a certain pattern in our storytelling, Stephen says. "In terms of the more traditional creation mythological story inspired works, to the more narrative works that tell a story, such as (the production) Mathinna… and then the social theatre work – social theatre work is probably what Blak is really. In the way it's spelt, it has a social flip to it. We just started thinking about what social works we had done, and there comes a time in that consciousness and the climate that you start to ponder what's in the social media… looking at Indigenous culture."
The first part, a 25-minute piece that is called Scar, is choreographed by one of Bangarra's younger dancers, Daniel Riley McKinley, a Wiradjuri man. Daniel is a rising star of the dance scene who enjoys telling stories as much as dancing them and Stephen has been nurturing this aspiration. Stephen explains: "I've been nurturing him and I thought let's tackle this social issue. He (Daniel) has always had an idea of working with the men of the company and he's been inquisitive about being an urban boy, being a Wiradjuri boy, not growing up with language, but reconnecting through Bangarra – that whole thing about pride, having culture, having heritage – and he was up for the challenge."
Scar features the seven men of the company exploring the journey from a black perspective, asking what is the scar track that young urban men travel? Compared to traditional, customary initiations in rural communities, what is an urban initiation these days? The piece is performed in street clothing and features a pulsing, electro-pop soundtrack that has been created by producer Paul Mac in collaboration with Stephen's brother, David Page.
The second part of Blak is a piece entitled Yearning. Essentially, in this piece, the women of the company address the same types of issues as in Scar. "I've been opening up questions to the women of the company," says Stephen. "Along with me directing them they are compiling together certain women's business, inspirational stories, women's language, traditional language that is falling away in communities. There are myriad ideas that they've been inspired by and they're shaping it into more of a contemporary form."
The third part to Blak is Keepers. This stage of the production is more abstract and has the dancers contemplating the cultural issues that arise in husband and wife, brother and sister relationships. What are the customary roles of each gender? Also, how do you know when you are an Elder? "There is a whole series of questions being asked culturally," says Stephen.
"It's a hard concept we have been struggling with, only because it's being more mentally, humanly, exposed. It's almost Bangarra dancers putting a mirror on themselves
and really asking myriad questions from both a man's and a woman's perspective".
As a company, Bangarra has a tradition of either going back to country, or connecting with different communities that they have built relationships with before each new production. Stephen and his family have cherished this practice from the beginning. "This time we went to North East Arnhem Land. Djakapurra Munyarryun and the Yunupingu families have been very generous towards Bangarra and towards me personally and David, my brother, as well as Russell, my other brother who passed away. "For us it has always been a close family personal connection. Us, as urban boys, and them as a rural community. It's a bittersweet situation going to country, there's lots of sorry business, yet there's this beautiful culture and living language and day-to-day cultural practices that do still exist, so for us to go there and have this yearning for it and listening for it, it's wonderful and I think on both sides there is a lot of respect."
After more than two decades at the creative helm of Bangarra, what keeps Stephen going? "I think it's people like Daniel (Riley McKinley), it's people of the younger generation and also the elders. A lot of elders connect with me and want me to use dance as that medicine weapon to get our youth inspired and pass on stories. I love that side of it, I love that nurturing of the next generation and watching the elders feel proud." As well as producing dance theatre, Stephen has been fortunate to spread his talents across several media, from visual arts to theatre and feature films, to great success. With many creative options at his fingertips, what does he plan to do next? "I guess I'll just be here, nurturing artists and hopefully continuing to tell stories, or inspiring stories." Blak opens 3 May at The Arts Centre in Melbourne and will tour nationally. For details, go to www.bangarra.com.au