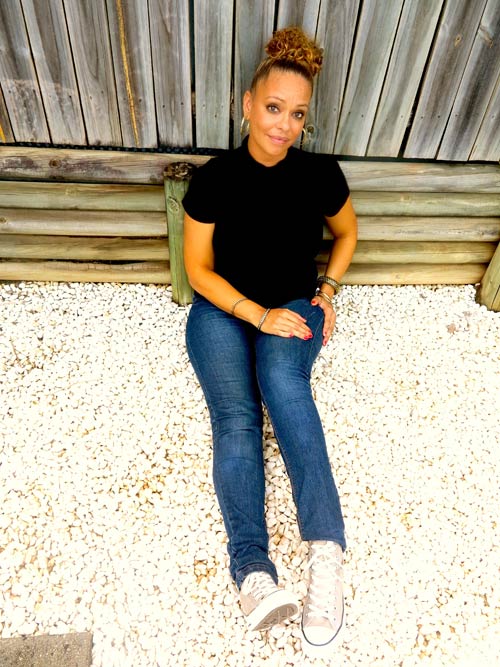 Simone Stacey is returning to her musical roots. After a long hiatus from the industry that embraced her and fellow cairns singer Naomi Wenitong as the pop group Shakaya back in the early 2000s, Simone is back with a new sound and a newfound energy.
Shakaya enjoyed national success, releasing a couple of top 10 hits ("Stop Calling Me" and  "Sublime") and toured with big name artists like Destiny's Child and Usher before disbanding and going their separate ways.
Naomi went on to form the well-known group The Last Kinection with her brother Joel, while Simone stepped out of the limelight to take a break from the demands of the entertainment industry and find herself again.
After Shakaya split we were going in new directions," says Simone. "I took a step back from it all and threw myself into work and was doing a bit of soul-searching. Naomi had Joel and that outlet for continuing on that path. We still remained close mates, family really, and never let any work stuff get in the way of that bond – we never have."
After stepping away from the music scene, Simone worked a range of jobs, most recently helping people living with disabilities, but she never stopped thinking about music and continued to write songs in her spare time. After her last job came to an end, she felt that she was ready to take her passion more seriously again.
She established her own company, Diamond Dove Productions, which has linked up with Malosi Entertainment, who will be branded as a South Pacific branch of Universal Music USA. She is excited to be getting back into the music scene to share her new sound with long-time fans and new audiences alike. She says that her new style is very accessible and has an RnB/soul/jazz flavour with a gospel influence.
Simone also decided to take the plunge and audition for this year's series of The Voice, a decision she made after noticing the change in the way artists are being discovered.
"I wanted to find out what it was like (to be on the show) after watching it last year and becoming a fan.
"I thought this would be a good chance for me now to come out as a solo artist, and reveal a different side of my style. These types of shows are a new trend in the industry and this is the way that artists are now showcased. I also wanted to get a feel for what the experience is like for the artist. It's a real emotional rollercoaster."
Simone's grandmother, Muriel, always encouraged her in her singing career and wanted to see her pursue her passion. Sadly Muriel passed away last year, but Simone feels that during The Voice process, her grandma was there in spirit.
"It was actually quite surreal, the song that the production team (on The Voice) chose for me to sing at the blind auditions was "Sentimental Reasons"
– a song that was very dear to my Nan and that I had sung at her funeral last year, so it was a very emotional moment when I found out I would be performing that," says Simone.
The decision to audition for the show and to sing that particular song turned out to be a good one, as three out of the four judges liked what they heard at her blind audition, turning their chairs for her to be on their team.
The Voice experience has definitely come at the perfect time for Simone, as her new material will be released within a couple of months. It has brought Simone back in to the spotlight, where she most certainly belongs.