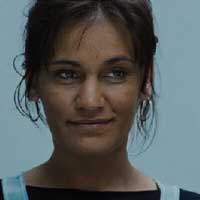 The free Message Sticks Film Festival will tour nationally from 13th May-24th August 2011 and will visit various locations from Blacktown, New South Wales to Yirrkala in the Northern Territory. The tour promises to showcase Indigenous excellence in the filmmaking arena and all screenings are free with all films exclusively created by Indigenous people.
Opening at the Sydney Opera House then touring over the 4 months from May to August, the Message Sticks Film Festival will be on the road promoting Indigenous Australian stories and Indigenous content from around the world.
This year Generation One has come on board as principle sponsor, enabling the festival to build its film program for secondary students. The specially curated schools program is an investment in developing new audiences for Indigenous film, but also gives young Australians a broader understanding of Indigenous people and culture, from the perspective of Indigenous people themselves.
The festival tour program will see the premiere of a major new Australian feature film as well as showcasing other Indigenous films and film makers from Australia and abroad, illustrating the depth and diversity of Indigenous culture and artists.
The tour gives audiences and viewers the opportunity to hear from Indigenous filmmakers who will be talking about their films and stories during the program.
Indigenous filmmaker and festival programmer, Rachel Perkins said "Indigenous storytellers continue to surprise and move us with extraordinary stories from the cities and the bush. From traditional dreamtime tales to the challenges of contemporary Indigenous life, our filmmakers give an insiders view of what it means to be a Black Australian in the twenty first century… Message Stick reaches out to audiences everywhere."
Message Stick Tour Dates
Blacktown Blacktown Arts Centre May 13 – 14
Brisbane Powerhouse Museum May 14
Canberra The Arc Cinema – NSFA May 15 & 21
Melbourne Capitol Theatre and ACMI May 20 – 22
Broome Sun Pictures May 27 – 28
Perth Cinema Paradiso May 29 – 30
Townsville Dance North June 3 – 4
Alice Springs Araluen Arts Centre, July 7 – 10
Yirrkala Garma Festival August 8
Cairns Centre of Contemporary Arts, for Cairns Indigenous Art Fair, August 20 – 21
Darwin Deckchair Cinema, for Darwin FestivalAugust 23 – 24