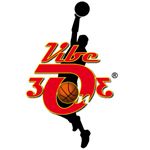 The National Indigenous 3on3 Basketball and Hip Hop Challenge – the Vibe 3on3® – will be coming to Wyong on Friday March 12, 2010. This will be the very first time the popular sport and music festival has visited the Wyong Shire community in the events 11 year history.
The Vibe 3on3® brings together Indigenous and non-Indigenous people for a fun free day of basketball, dancing, music, health and culture. The event encourages sportsmanship, teaches new skills and builds self-esteem as well as promoting reconciliation at a grassroots level.
Hosted by former Harlem Globetrotter Dwayne Cross and Aboriginal basketball star Claude Williams, the action-packed Fun Friday event features a 3on3 basketball tournament, rapping and break dancing lessons, art workshops, a dance competition and a health expo, all accompanied by a backing track of the latest RnB, hip hop and Indigenous music.
To participate in the Vibe 3on3®, young people need to pre-register in teams of five through their school by Friday 5 March. The event is capped at 500 kids so get in quick to gain your spot at the 3on3. The event will be held at the Bateau Bay PCYC, the Entrance Rd, Bateau Bay from 9am-3pm and will feature an opening ceremony, face painting and a health expo.
In addition to the daytime activities for school students, the Vibe 3on3 invites the entire community to the break off competition and disco from 6-9pm. Featuring performances from our break and hip hop dancers and a celebrity guest role model, a free BBQ and disco playing the latest tracks the evening is a chance for the Wyong community to celebrate its youth and also win great prizes.
The Vibe 3on3® aims to promote healthy lifestyles, strengthen communities and boost self-esteem. The Vibe 3on3® is also an excellent opportunity for health services and related organisations to introduce themselves to the wider community. For more information go to www.vibe.com.au
The Vibe 3on3® would not be possible without our sponsors Rio Tinto Aboriginal Foundation, the Department of Health and Ageing through the Office of Aboriginal and Torres Strait Islander Health and Vibe Australia.
We also thank our supporters the Koori Mail, Deadly Sounds and Deadly Vibe.
For all media enquiries, please call Mayrah Sonter at Vibe Australia on
(02) 9361 0140 or email on [email protected]