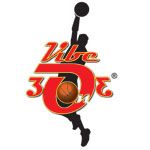 The National Vibe 3on3® Basketball and Hip Hop Challenge was proud to visit the kids and community of Cairns for a second time with the community turning out for a fun day of basketball, hip hop and healthy living action.
Held at Woree State High School on Saturday November 7, the local participants' smiling faces were joined by Uncle Seith Fourmile who welcomed us to Country and Mr Jim Turnour MP who spoke to the youth about the importance of community at the opening ceremony.
Vibe's celebrity guest role models included rapper Dizzy Doolan and BBoy Jason Campbell who spent the weekend hanging out with the kids and teaching the kids some new skills. Members of the Cairns Taipans were also in attendance to offer advice to the kids.
"The young people of Cairns displayed some amazing talent over the weekend, with some deadly dancers doing their thing, and their basketball skill levels were as high in standard as we've encountered in the 3on3's entire nine year history" said event coordinator Claude Williams.
"The kids had a ball and can't wait for us to return. Cairns is certainly a beautiful part of the world to experience – we'd love to come back."
A big thank you goes out to the local sponsors who supported the Cairns 3on3. They were the Wu Chopperen Health Service, IGA and Byrnes Meats. A big thank you also goes out to all volunteers, who helped make the Cairns 3on3 such a memorable one.
The Vibe 3on3® is a one day Super Saturday youth event that incorporates basketball, dancing, art, culture and health. We aim to promote healthy lifestyles, strengthen communities and boost self-esteem.
Congratulations to the winners in the various categories (see list of winner below), we hope to see you again next year!
For more information, go to www.vibe.com.au
For all media enquiries or to obtain photographs, please contact Mayrah Butt at Vibe Australia on (02) 9361 0140 or email at [email protected]

Vibe 3on3 Competition Winners
Cairns 2009
Boy's Junior (8-10 years) Girls Junior (8-10years)
Team Name: Little Hustlers Team Name: Skulls
1. Jay Cross 1. Heidi Buie
2. Tyrese Cross 2. Destinee Buie
3. Deshawn Ross Paiwan 3. Marshal Gray
Boy's Mids (11-12 years) Girls High (13-14 years)
Team Name: Northside Team Name: Deadlys
1. Tareni Kemp 1. Yarum Underwood
2. Ryhin Flinders 2. Loa Stansfield
3. Peter James 3. Ellyn Wane
4. Levi Flinders 4. Sharnic Gray
Boys High (13-14 years) Girls Senior (17 & 18)
Team Name: Dragons Team Name: Drifter Kids
1. Jiritju Fourmile 1. Maria Saggi
2. Paul Rogers-Vandenbus 2. Kiane Mosh
3. Mundii Fourmile 3. Mega Anau
Boys Senior (15-16 years) Art House
Team Name: G Team Team Name: The Stars
1. Roger Green 1. Ariele Namar-Sisson
2. Casey Week 2. Jasmin Adams
3. Jamie Bram 3. Coeciah Flinders
Boys Open Best Rap
Team Name: 2 Deadly Team Name: Dragons
1. Natan Sullivan 1. Jiritju Fourmile
2. Jermaine Seden 2. Mundii Fourmile
3. Jason Von Roehl
Break Off Boys Break Off Girls
1st Linsin Roberts 1st Maria Sagigi
2nd Sorbar Mast 2nd Semara Jose
3rd Edward Huson 3rd Selina Rueben
Presenter: Isaac Parsons
Puggy Hunter Award for Community Spirit
Name: Roger Green