Deadly Vibe Issue 150 August 2009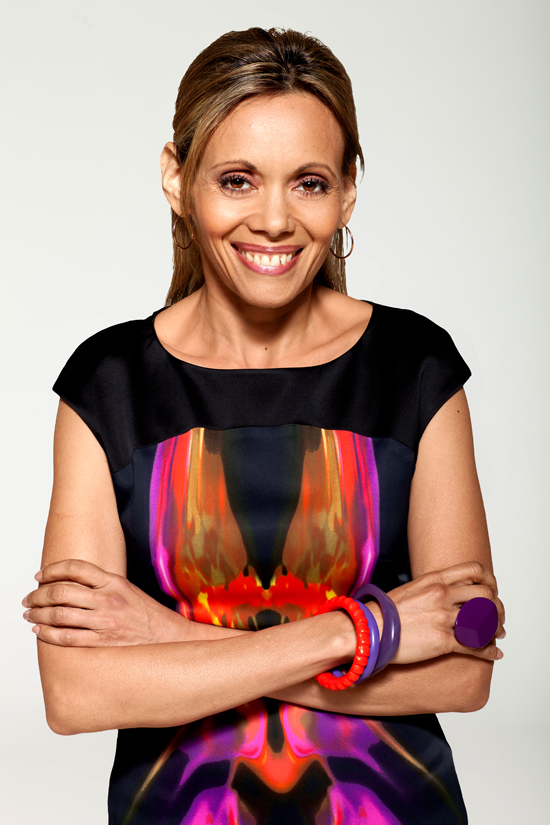 Karla Grant has reached a point in her life, professionally and personally, where she couldn't be happier. The Executive Producer and Anchorwoman of Living Black, now in its sixth year and returning to SBS-TV at the end of this month, is admired universally for her intelligence, impeccable style and eternal grace under any pressure.
Yet she holds down a tough media job in news and current affairs, devotes herself to endless family commitments with her three children, including multiple sporting commitments on the weekends, and is a fitness fanatic herself with a regime that would leave girls half her age passed out on the couch.
Then there is her patronage for causes she considers worthy, the invitations to openings and functions, the public speaking commitments and the publicity trails following the stories featured on the program, as well as being on the road nearly every second week, anchoring Living Black, often from a remote community. How does she do it?
"I'm doing everything I want to do with my life and I feel very privileged saying that. I'm living my dreams and I'll keep on doing that, as long as I'm still learning and making a contribution," she says with a commanding pride in her voice.
Everyone knows and admires Karla's work on Living Black but there was a time a few years back when she captured national media attention as Mrs Stan Grant in a very public break-up with the former Today Tonight host. The worst of the competitive rivalry came out as the tabloid media attempted to shoot down one of its own with glee and Karla was caught in the middle.
"It was hard for me, the paparazzi and pressure that I didn't want or need. I learnt to focus and turned it around into a positive about the things I was doing," she says.
"I learnt to take the negatives and turn them into positives from that experience, you know: 'How can I make this work for me?' I know I like to be surrounded by positive, energetic people and I feel it's the same for them with me."
Born in Adelaide to a Dutch father and Aboriginal mother, Karla credits her grandfather John Cadell with inspiring her, including her well-recognised fashion sense.
"He was always dressed up wherever he went," she says and her eyes light up. "It carried onto me. You have got to look your best, especially in my job."
The old fella's influence clearly extended beyond just putting-on-your-Sunday-best-every-day-of-the-week. Orphaned when he was just four- years-old, John was raised by a Chinese cook in outback NT, learning to ride by the time he was five, becoming a rodeo buck jumper, horse trainer and best mates with RM Williams.
He also became a media pioneer, his horsemanship and other stockman skills leading him to London's Pinewood Studios , where he appeared with Australian Oscar-winning actor Peter Finch in the film version of the classic Robbery Under Arms and even met the Queen.
That role led him to appear in early Australian television Cobb & Co and Whiplash for Channel Seven, attempts to Aussify the great American western TV sagas popular at the time.
"He was always saying: 'Girl, you gotta get yourself a good 'heducation', so I studied. I wanted to do something for the betterment of Indigenous people and I thought being a reporter would create awareness and help get rid of the stereotypes.
"I knew I didn't want my kids growing up like I did, despite having my grandfather and my mum and my sister Daz and my extended family of aunties and uncles, it was tough growing up in Adelaide, it was quite racist."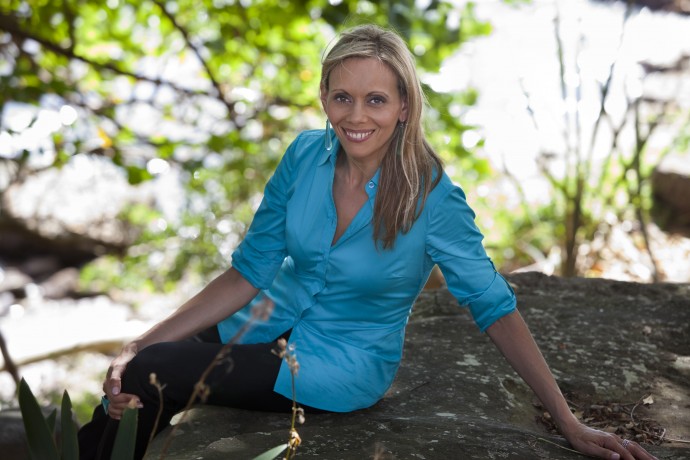 Karla studied Communications in Canberra before working for the then Education Minister, Senator Susan Ryan while doing shifts at community station 2XX alongside Auntie Flo Grant.
In 1991, she and Stan moved to Sydney when his career started to take off with Channel Seven, while she commuted back and forth between Sydney and Canberra. Then ICAM Executive Producer Lew Cleaver took her under his wing at SBS.
She credits Lew with training her up in the tough world of television news and current affairs, eventually becoming series producer and presenter and, when Lew left in 2001, executive producer and then presenter again as well.
Then in 2003 she was asked to come up with a new concept, and the harder -edged Living Black was born. Apart from Karla panchoring, the new season of Living Black will be barely recognisable from the first. The location reporters operate as vj's or video journalists, a one-person crew travelling to the remotest spots in the country with compact handheld cameras, getting the behind-the-news footage and interviews.
"Vjing is the way of the future," she says. "It's really important we get more people into the industry and get them trained up on all facets of TV production."
She is particularly proud of the relentless hard-hitting approach the program pushed last season on asbestos in the Walaga Lakes community. Clearly, behind the softly-spoken and demure persona is a no-fear iron lady.
Two aspects of her hectic life clearly help Karla maintain her composure in the hectic high-pressure environment One is her dedication to fitness, getting up early to hit the gym up to six days a week plus a couple of long runs through the leafy streets of her suburban home. The other is her children: Lowana, 22, John, 15, and Dylan, 12.
Lowana lives at home but is largely independent, John attends boarding school during the week while Dylan attends school in the Arab Emirates where his dad now reports for cable news channel CNN but still spends four months school holidays in Sydney with his mum and siblings.
Clearly, quality time as a family is important to all of them. "It's just about organisation really," Karla says, shrugging off the multiple scheduling implications such high maintenance commitments involve. "Lowana helps me a lot. We all sit down to dinner, watch movies, Lowana comes to the gym with me, I take the boys to football on the weekend.
"John is a little cheeky, he's always joking around, trying to stir us up, he has us in fits of laughter. Dylan is the more outspoken and opinionated one, yet it's John who is thinking of going into journalism, he's very interested in politics. Dylan's the very sporty one, he may become a professional footballer."
Her commitment to her family and her commitment to reporting on Indigenous issues are enormous wells of pride for her, sustaining her endless energy, springing from the same point within her, the same lessons and inspiration from growing up in Adelaide with the cattlehand-turned-movie-actor and the rest of her family.
"Some things have improved," she says. "But there's still such a long way to go."
More recently, since this article was published, Karla has interviewed some big names for Living Black: