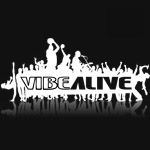 More than 700 students from across South Australia descended upon the city of Port Augusta this week, with young people from as far afield as Adelaide, Ceduna and Leigh Creek joining hundreds of local students to take part in the Port Augusta Vibe Alive Festival.
Held over two days, from Wednesday, September 3 to Thursday, September 4, Vibe Alive turned Port Augusta Central Oval into a festival of colour, creativity and competition, as teams of eight competed in categories ranging from singing and dancing to painting and spelling.
There was also the opportunity to explore future career options, with representatives from the Federal Department of Education, Employment and Workplace Relations joining professionals from the legal, sport and education industries to share their experiences and knowledge with students.
The many and varied talents of the young people of South Australia were on display throughout the two day competition, with judges and festival organisers amazed by participants' abilities. A special community concert held on the Wednesday evening gave students a chance to show off their skills, with "Derrick's Group" from Port Augusta Secondary School quickly becoming crowd favourites with their amazing breakdancing and hip hop display.
The concert also featured performances by special guests Casey Donovan and So You Think You Can Dance? stars Suri and Vanessa, who were also on hand throughout the festival to hang out with students, offer advice and encouragement, and undertake judging duties.
Former Olympian Kyle Vander-Kuyp was also in attendance as a Centrelink ambassador and role model. The champion hurdler oversaw the popular 100 metre dash, which was followed by the even more popular adults' race, which saw teachers, volunteers, Vibe Alive crew and role models thundering down the race track, much to the delight of onlookers!
Overall winners of Port Augusta Vibe Alive, on 615 points, were the Rock and Roll Teddies from Ceduna, who also took out the Junior School age category. Winners of the Middle School age category were Port Augusta West's Gang of Eight on 589 points; while the popular Derrick's Group took out the High School age category with 582 points.
For all media enquiries, including a full list of winners, image requests or interview opportunities please contact Alison on 02 9361 0140 or [email protected]
The Port Augusta Vibe Alive festival would not have been possible without the generous support of the following amazing people and organisations:
Our principal sponsor – the Australian Government through the Department of Education, Employment and Workplace Relations
Our major sponsors – the Government of South Australia and beyondblue the national depression initiative
Our sponsors – the Port Augusta City Council
Our supporters – Sony, Questacon, the Rural Health Network, Global Colours, the Pharmacy Guild of Australia, Men's Shed and the National Film and Sound Archive
Our media partners – the Koori Mail, Deadly Vibe magazine, Deadly Sounds and The Transcontinental Port Augusta.
A big THANK YOU also to the many volunteers, whose tireless efforts ensured that the Port Augusta Vibe Alive festival was a huge success.
From all of us at Vibe Alive, thank you!