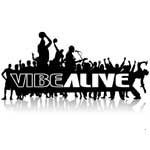 Move over school of rock, the school of hip hop is coming. The Vibe Alive team are bringing the Indigenous Hip Hop Projects (IHHP) to a school near you.
IHHP is a unique team of talented artists skilled in all elements of hip hop, media, entertainment and performing arts. The deadly team of talented hip hoppers are headed your way with some exciting workshops to get you prepped and ready for the all new Vibe Alive festival.
The workshops promise to be great fun and will help encourage self expression through movement, music and art, while promoting positive messages about leadership, teamwork, self respect, respect for culture and respect for elders.
IHHP will run workshops in 15 Port Augusta area schools over five days (commencing Monday 28 July), culminating with a mini-concert, Taste of Vibe Alive, at Cooinda Club Hall on Friday 1 August. Everyone is invited to attend, so bring your parents, friends and anyone from your local community who wants to attend this great free night-out.
But the fun doesn't end there; the workshops and the Taste of Vibe Alive concert are merely a taste of the big event itself, the Vibe Alive festival: September 3 & 4 2008.
Vibe Alive is a two day festival incorporating music, sport, art, education and healthy living in a high-energy, youth-friendly setting. Held in Port Augusta, SA it features inspiring role models including former Australian Idol Casey Donovan, star of So You Think You Can Dance? Sermsah "Suri" Bin Saad, Bulldogs footballer Joe Williams, star of SBS series East West 101, Aaron Fa'aoso and many more.