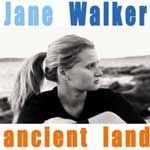 Sydney singer-songwriter Jane Walker joins veteran hip hop duo Street Warriors on stage at this year's Dreaming Festival in Woodford from June 6-9
It's an unusual move for Street Warriors, Deadly Award-winning rappers, given the apparent gulf between them in background and musical styles. But it makes perfect sense, says Abie Wright, aka Predator, who makes up one half of the duo with brother Warwick (aka Wok).
"Jane's song 'Ancient Land' addresses the same issues we do – racism, reconciliation – but from her end and in her way," says Abie, who was invited by Jane to contribute a rap verse on the song. "It's a powerful thing we've done, bringing the two sides together in one song and a symbol of the bridge we're building, and of course it's just a great song."
'Ancient Land' arose from Walker's childhood realisation that her part of Sydney was full of Aboriginal names – Boambillee, Coolangatta, Tamarama – and no Aboriginal faces. In adulthood, she came to understand why.
The song is a work NSW Reconciliation ambassador Aden Ridgeway calls, in the light of February's long-awaited parliamentary apology, a timely celebration of Australian identity and a call to unity.
"It gives a gentle power to a message whose time has finally come," he says.
'Ancient Land' is available through GoSet/MGM on iTunes now.