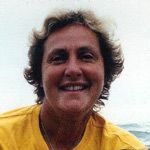 Deadly Vibe Issue 85 March, 2004
Leaving the courtroom for the surf may have seemed like an extreme career move to most people. But for Tauri D'Eatough, it was far more natural than you might imagine.
Tauri, a descendent of the Anaiwan people, was separated from her Aboriginal mother as a child and discovered surfing while institutionalised in the southern Sydney suburb of Cronulla. From that point on, she developed an affinity with the ocean and eventually its call simply became too strong.
"I have a strong memory of my dad taking me out on one of those old-fashioned 15-foot boards when I was really little and I remember standing on the end screaming with fear and exhilaration," says Tauri.
"My father also told me that my mother would take me down to the ocean when I was an infant and pull me through the water by my arms. I was always happiest when I was in the water."
The former Aboriginal Legal Service criminal lawyer is now sharing her special passion for surfing and the ocean with young Indigenous people after retiring from the courtroom to establish the Taupu Surfing School in North Wollongong late last year.
Recently, 120 young people from Sydney's Campbelltown area travelled to the Illawarra district to meet Tauri and to experience surfing and the ocean first-hand. Among this group were a number of Indigenous young people.
.
While the school is open to everyone, Tauri is especially interested in using her knowledge of surfing and the ocean to help young Indigenous people in ways she never could inside the courtroom.
"I don't think you can get much closer to nature than when you're surfing and pull into a barrel," says Tauri, when asked why she believes surfing is special.
"It's a fantastic sport that is healthy, positive and can really help to build bridges. When you're surfing a big wave, it's really an amazing experience – you need to dig deep. It's so exhilarating when you meet that challenge – it all gives you confidence.
"So in this way, surfing is very character-building – it's a way of meeting personal challenges without taking dangerous risks."
Tauri has found that although many of the Indigenous young people who come to Taupu are seeing the ocean for the first time, its takes only a little encouragement before they are in the water and displaying some incredible surfing skills.
"They really love it. It's important to let kids get out there and have a go," says Tauri.
"It shows that Aboriginal people can participate and excel in anything, not only running or football. That's what I want these young people to realise when they come to the school."
Tauri's decision to move out of the legal profession and open a surf school was the result of a feeling that had been building for some time.
"When you work in the legal system, your job is to solve problems, legal problems, but that's as far as it goes," says Tauri. "You don't actually deal with or solve any of the wider issues or break any of the harmful cycles that exist within our communities.
"There were things that I wanted to do and help change that I simply couldn't achieve as a lawyer. Naturally, I thought of surfing because it has given me so much. Then when my nephew died in 2003 at only 28, after delivering his eulogy I realised that life is too short and it was time to make a change."
Now that she has made the change, Tauri is full of optimism about the school's future and what it can offer Indigenous young people of the Illawarra and the broader community.
"I'd ultimately like to have something set up where we can run surfing as an Indigenous program through juvenile justice," says Tauri.
"On a more general level, I'd like to help surfing become a sport that is more accessible to Aboriginal kids. I'd love to see an Aboriginal Kelly Slater or Layne Beachley be crowned world champion and I don't see any reason why there cannot be an Aboriginal person or a whole series of people competing on the world circuit.
"We have some great Indigenous surfers competing already, so I think it all comes down to exposing Indigenous kids to something they can grow to love, because once you love something it will always be there for you to fall back on."
(Story 1/3/2004 end.)