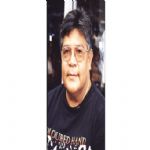 Name: Kevin Slabb
Kevin Slabb describes his picturesque home of Fingal on the NSW North Coast as the best area in the world. In fact, Kevin was born in the Tweed district and has lived in Fingal his whole life, raising his family, together with his wife Julie, in the house his father built for Kevin's mother and seven siblings.
"On one side we have the beach and on the other we have the river – I grew up in the surf," explains Kevin.
"From the age of five, I was out with my mother digging for sea worms and my father was a fisherman."
Kevin's strong connection with the ocean has been passed on to his children, whom he raised in much the same way he was by his own parents – always at the beach.
"They all grew up the same as I did, although things now are a lot different," says Kevin. "I only ever rode those old-fashioned longboards. These young people now have many more opportunities and styles of boards to choose from."
The young people Kevin is talking about are his five children: Kyle, 29; Joel, 27; Joshua, 24; Kaleb, 20 and daughter Kerrin, 17.
The fact that all five offspring share Kevin's love of surf is no coincidence, and now Kerrin – the youngest of the group – is aiming to follow in her older brothers' footsteps and pursue competitive surfing.
"I've always been swimming and surfing, and I suppose they just followed suit," says Kevin. "The environment of this area has had a lot to do with it as well."
Josh is probably the best known of all the brothers, having maintained a strong competitive presence in Indigenous and mainstream surfing competitions – and Kevin has always thrown plenty of support and encouragement behind his children's surfing aspirations.
"The surfing circuit is not cheap and you need a lot of money, which is a bit of a drawback," says Kevin.
"They are all top surfers and very well recognised and respected around here.
"Surfing is just a way of life for them and it makes me feel really good that they all chose this kind of lifestyle."
When asked about the importance of family unity, Kevin talks about communication and how he's stressed to his children the importance of talking things over.
"We have family meetings all the time where we all sit down and share our stories about school, sport and social activities," he says.
"I'm aware of the whole generation gap and I make an effort to understand where they're coming from."
Kevin is also heavily involved in the community as one of the traditional owners of the region, making him an important and respected figurehead for more than just his family.
"I seem to do more work when I'm out of work," he says jokingly.
"I'm always being called upon by the community – in fact, I just got back from a meeting this morning."
One of the most gratifying things for Kevin is the fact that his children have been able to grow up in an age where they can learn and practise their culture without fear, something Kevin was never able to do as a young man.
Because of this, he has always maintained a strong emphasis on cultural learning for his family, with his mother playing an important role.
"All of my children dance and know some of their language," says Kevin. "When I was young, my mother held a lot of fear about teaching us language and culture because she was worried we would be taken away as a consequence. But as times changed and my kids came along, she was able to pass it all down to them."
Now Kevin likes nothing better than "standing back and looking at my handiwork". He is talking about his family, of course.
"Their lifestyle speaks for itself," he says. "And having worked in the area of welfare dealing with violence, drugs and alcohol, it's just so rewarding for me as a father to have watched all of my children grow up to make the right kind of lifestyle choices instead of heading down the wrong path."