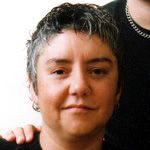 As a member of the Tiddas trio, Lou Bennett toured the world, gaining fans like Billy Bragg along the way. Releasing a total of four records, the group's unique sound garnered them three Deadlys and an ARIA before they called it quits in 2000.
Lou Bennett has since released a solo album, Time Out, a collaborative work featuring Tim Prince and Peter Lawler from Crazy Baldheads. Now there's a new group on the boil " the Bloody Marys. Comprising Lou, former Tiddas member Amy Saunders, and Scottish bass player/singer Alics Gate-Eastley, the evocatively named outfit are sure to delight all those who were so devastated when the "˜sisters' broke up.
The Bloody Marys' first high-profile gig will be at the Sydney Opera House for the 8th Deadlys on 10 October, where they will step out of character to perform an R&B number.
>Deadly Vibe Issue 77 September 2003
Since Tiddas disbanded three years ago, Lou Bennett's career has been a series of adaptations.
Lou has been busy finding new paths for herself and her work, first by going solo and then by forming the Bloody Marys. This evolution has now led to a new musical collaboration, The Sweet Cheeks, which formed in March.
For Lou, the transition from Tiddas member to solo performer was a particularly enlightening experience.
"At times it felt really lonely, not so much when I was actually on stage performing but backstage after a big show it was hard not having the others there to share the excitement with," she says. "At times, it was a hollow kind of feeling. We would all get so excited after a good show. We would be jumping up and down, screaming and hugging each other. Not having that was a real adjustment."
While Lou is excited about her new work with The Sweet Cheeks, for the time being her music has been put on hold while she prepares to take on several roles in the theatre production Yanagai Yanagai.
Opening at Melbourne's Playbox Theatre this month, Lou is looking forward to her return to the stage.
"Yanagai Yanagai will be the third production that I have been involved with," Lou says. "The other two were Magpie and Conversations With the Dead."
Lou tackles acting with the same kind of passion she brings to her music. With her latest show, she will have her hands well and truly full as she prepares to play up to five roles, including a male character, for the new production.
Both music and acting are equally satisfying, says Lou. "When you look out into the audience and you see that you have affected someone, that you have moved someone to laugh, cry, smile and feel some kind of emotion, it's a wonderful feeling," she says.
Feeling has always been a big part of Lou's music and although the people and the roles she plays may change, the message remains the same.
"I still believe in the same things that led me to pick up a guitar 15 years ago," she says. "I've always wanted to sing about life, my mob, the weaknesses and strengths of myself and my community, and be able to tell a story and make it relevant to grassroots people.
"When I think about my music, the word "˜compassion' comes to mind. There is so much trouble in our lives, particularly in the history of our people. I want to be a bridge that crosses over to the other side of the community, one that reaches out to express our heartache for others to understand.
"For me, I just take everything one day at a time and enjoy what I have created and left for the future generations to build on. I'm happy that I was able to forge a little path for the future mob to travel down and make bigger."