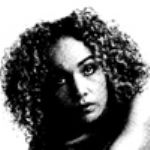 Kerry Johnson was born in Griffith, a descending member of the Wiradjuri region of NSW. My introduction to the performing arts began at ADTR (Aboriginal Dance Theatre Redfern). I then successfully auditioned for NAISDA attaining a certificate in dance after completing 2 years of intense studies. In joining the growing community of freelance indigenous artists, I commenced a career as a independent performer.
The opportunity to be involved in culturally inspired productions as the World Youth Soccer Opening, Bran Nue Dae national tour, Indiginy Ensemble (artists in residence) Yulara Resort, Festival of the Dreaming, Gadigal Cultural Promotions France, "Quinkin" production, Mort Bay film /Fraser Island and Sydney Dreaming has allowed me to develop my experience and passion for our culture and it's very distinct artistic style of expression.
I have had the personal fulfilment of delivering works choreographed by Raymond Blanco, Marilyn Miller, Albert David, Rayma Johnson, Michael Leslie and Stephen Page all of whom have professionally contributed to my identity as a performer.
At present I am working with the FRESH dance company whos' choreographer and artistic director is Marilyn Miller. I also am employed with the GARRABARRA dance group performing under the artistic direction of Rhoda Roberts. Both of these companies cater for the various corporate and community events and importantly are supporting and promoting their indigenous freelance performers.
I feel my future direction has always been a continuing reflection of my present and past, professionally as a performer , I'd like to change any negative perceptions ,inspire and entertain those who are in need, by recognising no limitations. As to my role and responsibility in my community, I would welcome any complete and positive changes for all indigenous Australians in whatever we endeavour to achieve.