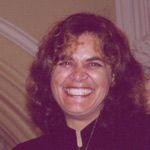 Being a school captain is about more than just wearing a fancy badge and getting a good seat in assembly. It's about representing your fellow students, making the right decisions and leading by example. That's something that Katie Whitton knows all about.
Katie was the 2004 school captain at Duval High School in Armidale on the New England Tablelands of NSW. She has just completed her HSC – one of four Indigenous students in her year to do so.
"As school captain my responsibilities ranged from attending school functions, assemblies and school representative council meetings to raising money for local and national charities," she says.
"It's my responsibility to show proper leaderships skills and to provide my students with a strong role model who they can interact with in a positive way."
Katie was elected school captain by the students in her year. She was chosen because of her track record as a strong leader and good student.
"In Year 11, I was the sports captain," Katie says. "This meant organising and attending the school athletics and swimming carnivals, as well as supporting my students in other sporting competitions and representing my school on a sporting level."
There are another 90 Indigenous students at Katie's school, and she is committed to being a strong role model that will inspire them to achieve to the best of their ability.
"I'm one of five Aboriginal students who completed their HSC this year," she says. "Some of us plan to attend university.
"I want to show young Aboriginal people that they can accomplish anything and give them the confidence to achieve anything. There are resources out there that can help them to reach their goals, no matter what they may be."
Katie plans to complete her Vocational Education and Training (VET) course in business and administration, and then study business and human resources at university.
"I'd like to own my own business one day," she says.