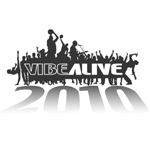 More than 2200 students from across Victoria and even NSW descended on Bendigo this week for its first ever Vibe Alive Festival.
Young people from as far afield as Menindee, Frankston and Melbourne, joined hundreds of local students at the Vibe Alive Festival which celebrates Aboriginal and Torres Strait Islander culture and encourages kids to complete a full secondary education.
Held over two days, from Wednesday, September 15 to Thursday, September 16, Vibe Alive turned Bendigo's Backhaus Oval into a festival of colour, creativity and competition, as teams of eight to 12 competed in categories ranging from singing and dancing to painting and Indigenous games.
Vibe Alive Producer Mayrah Sonter described the Bendigo festival as the best inaugural Vibe Alive for a host town in the event's three year history.
"This is the third time we've visited Victoria, but the very first time Bendigo has played host to the festival and this wonderful town did not disappoint," Mayrah says.
"Thanks to the support and enthusiasm of the local Bendigo community, teachers and, of course, the students, I can pronounce Bendigo Vibe Alive a huge success."
The Vibe Alive Bendigo festival is part of a national tour of the two-day Vibe Alive Festival for young Australians of all backgrounds.
Students took the opportunity to compete in traditional Indigenous games and also explore future career options, with representatives from the Federal Department of Education, Employment and Workplace Relations joining professionals from the legal, sport and education industries to share their experiences and knowledge with students.
The many and varied talents of the young people of Bendigo were on display throughout the two-day competition, with judges and festival organisers amazed by participants' abilities. A special community concert on Wednesday evening was attended by hundreds of members of the local community.
The concert also featured performances by special guests Naomi Wenitong and So You Think You Can Dance? star Courtney Walter, who were also on hand throughout the festival to hang out with students, offer advice and encouragement, and undertake judging duties.
Overall winners of Bendigo Vibe Alive were UWS from Frankston Heights Primary School, who also took out the Juniors overall age group. Winners of the Mids School age group were the Eaglehawk Warriors from Eaglehawk Secondary College, while the Crows from Weeroona College won the High School age category.
Vibe Alive is funded by the Australian Government's Community Festivals for Education Engagement program, designed to encourage school attendance, retention and healthy lifestyles for all young Australians, in particular, Aboriginal and Torres Strait Islander students.
The 2010 Vibe Alive Festival Program is now complete for 2010 having visited Moree, Townsville, Port Augusta, Kalgoorlie and Bendigo. For more information about Vibe Alive, head to www.vibealive.com.au
For all media enquiries, including image requests or interview opportunities, please contact
Maryann Weston at Vibe Australia on (02) 4822 8230 or email [email protected].
Vibe Australia produces the Deadlys awards, Vibe Alive,
Vibe 3on3, In Vibe, Deadly Vibe, Deadly Sounds and Deadly TV
For more information about products: www.vibe.com.au
All Vibe products promote a healthy lifestyle free from drug abuse and alcohol misuse. Vibe products encourage the completion of a full secondary education and all Vibe events are smoke-free. Vibe Australia is also committed to increasing training and employment opportunities for Indigenous people and encouraging all young Australians to reach their full potential.
Vibe Alive is proudly supported by the Australian Government through the Department of Education, Employment and Workplace Relations.
BENDIGO VIBE ALIVE
WINNERS 2010
GOOD VIBRATIONS RIBBONS
JUNIOR DIVISION A GOOD VIBRATIONS
PRESENTER Dizzy Doolan
PLACE TEAM NAME SCHOOL
3rd Redesdale Mia Mia Redesdale Mia Mia – Primary
3rd The Manega Maniacs & Rumba Rebels Gowrie Street Primary
1st Dance Army Kilianna School
1st Howdoo Kilianna School
JUNIOR DIVISION B GOOD VIBRATIONS
PRESENTER Naomi Wenitong
PLACE TEAM NAME SCHOOL
2nd Mildura Thalta Mildura Primary
2nd Mildura Kalthi Mildura Primary
1st Jamorwockeez Wentworth Public School
JUNIOR DIVISION C GOOD VIBRATIONS
PRESENTER Albert David
PLACE TEAM NAME SCHOOL
3rd The Tornados California Gully Primary
2nd Freaky Pipes Holy Rosary Primary
1st Spirit Dream Team Holy Rosary Primary
MIDS GOOD VIBRATIONS
PRESENTER Juanita Duncan
PLACE TEAM NAME SCHOOL
3rd Dingo Verney Road School
2nd Gravity Defiers Menindee Central School
1st EagleHawk Warriors Eaglehawk Secondary College
HIGH / SENIOR GOOD VIBRATIONS
PRESENTER Courtney Walter
PLACE TEAM NAME SCHOOL
3rd Flyin Eagles Eaglehawk Secondary College
2nd The Crows Weeroona College Bendigo
1st 80's Revival Crew Bendigo Senior College
PAINT IT UP RIBBONS
JUNIOR DIVISION A PAINT IT UP
PRESENTER Kevin Kropinyeri
PLACE TEAM NAME SCHOOL
3rd Strath Wallabies Strathfieldsaie Primary
2nd Red Tail Black Cockatoo
1st UWS Frankston Heights Primary
JUNIOR DIVISION B PAINT IT UP
PRESENTER Rick Rosa
PLACE TEAM NAME SCHOOL
3rd Mildura Tharlta Mildura Primary School
2nd Jaborwockeez Wentworth Public School
1st Buronga Buronga Public School
JUNIOR DIVISION C PAINT IT UP
PRESENTER Ron Murray
PLACE TEAM NAME SCHOOL
3rd Camp Hill Eight Camp Hill Primary
2nd Comet Hill 5 Comet Hill Primary
1st Camp Hill 9 Camp Hill Primary
MIDS PAINT IT UP
PRESENTER Iris Bysouth
PLACE TEAM NAME SCHOOL
3rd Too Deadlys Eaglehawk Secondary College
2nd Gravity Defiers Menindee Central School
1st Bunjil Catholic College Bendigo
HIGH / SENIOR PAINT IT UP
PRESENTER Katheryn Gardner
PLACE TEAM NAME SCHOOL
3rd Team Green Kalianna School
2nd The Crows Weeroona College Bendigo
1st Team Awesome Kalianna School
COMMON GROUND
JUNIOR DIVISON A COMMON GROUND
PRESENTER Nathan Lovett Murray
PLACE TEAM NAME SCHOOL
3rd Strath Wallabies Strathfieldsaye Primary
1st St Josephs 1 St Josephs School
1st The Deadly Serpents Eaglehawk Primary
JUNIOR DIVISION B COMMON GROUND
PRESENTER Claude Williams
PLACE TEAM NAME SCHOOL
3rd The Moonwalkers Minindee Central School
2nd Team Foss Wentworth Public School
1st The Rockaroos Huntly Primary
JUNIOR DIVISION C COMMON GROUND
PRESENTER Luke Murray
PLACE TEAM NAME SCHOOL
3rd Spirit Dream Team Holy Rosary Primary
2nd Camp Hill 9 Camp Hill Primary
1st Funky Monkeys Holy Rosary Primary
MIDS COMMON GROUND
PRESENTER Betina Bysouth
PLACE TEAM NAME SCHOOL
3rd Eaglehawk Warriors Eaglehawk Secondary College
2nd Bunjil Catholic College Bendigo
1st Dingo Verney Road School
HIGHS / SENIOR COMMON GROUND
PRESENTER Kym Walker
PLACE TEAM NAME SCHOOL
3rd The Crows Weeroona College Bendigo
2nd Flyin Eagles Eaglehawk Secondary College
1st Waa Catholic College Bendigo
PUTTING IT TOGETHER
PUTTING IT TOGETHER
PRESENTER Kelly Monty
PLACE TEAM NAME SCHOOL
1st Team foss Wentworth Public School
1st Jaborwockeez Wentworth Public School
1st The Mildura Kalthi Mildura Primary School
1st The Mildura Tharta Mildura Primary School
1st Buronga Buronga Public School
1st UWS Frankston Heights Primary
SPECIAL RIBBON FOR EFFORT AND PARTICIPATION AT VIBE ALIVE
PRESENTER Kelly Monty
PLACE TEAM NAME SCHOOL
1st Kalianna Special School
OVERALL DIVISION WINNERS (MEDALS)
JUNIORS OVERALL MEDAL
PRESENTER Indigenous Hip Hop Crew
MEDAL TEAM NAME SCHOOL
BRONZE Buronga Buronga Public School
SILVER Jaborwockeez Wentworth Public School
GOLD UWS Frankston Heights Primary
MIDS OVERALL MEDAL
PRESENTER Stephanie Armstrong
MEDAL TEAM NAME SCHOOL
BRONZE Swat X-Men Kalianna School
SILVER Two Deadlys Eaglehawk Secondary College
GOLD Eaglehawk Warriors Eaglehawk Secondary College
HIGHS/SENIOR OVERALL MEDAL
PRESENTER Sue Allan Gane
MEDAL TEAM NAME SCHOOL
BRONZE Dynamite Kalianna School
SILVER Flyin Eagles Eaglehawk Secondary College
GOLD The Crows Weeroona College Bendigo
BARRY JOHNSON SHIELD AWARD FOR THE BEST AND FAIREST IN THE SPIRIT OF VIBE
PRESENTER Neil O'Meagher
WINNER SCHOOL
Thalta and Kalthi Mildura Public School
THE VIBE ALIVE BENDIGO CUP
PRESENTERS Stephanie Armstrong, Uncle Ben Neilsen, Kerrie Hayes & DEEWR State, Manager Natalie James
TEAM SCHOOL
UWS Frankston Heights Primary