From 24–27 June the Queensland University of Technology in Brisbane will house an event that brings the world's Indigenous community together to discuss issues that affect them as a people, in the past, the present and the future.
The biennial 2014 World Indigenous Legal Conference (WILC 2014), hosted by the Indigenous Lawyers Association of Queensland (ILAQ), will see a gathering of Indigenous lawyers, academics and those interested in subjects that affect indigenous people.
 More specifically, matters that will be considered include relationship to land, Indigenous knowledge, women and children, recognition of First Nations peoples, economic independence, crime and criminal justice, and human rights.
"This is the second time the World Indigenous Legal Conference will be held. It was held in New Zealand in 2012 and it brings together people who are interested in legal issues that affect Indigenous people all around the world," says ILAQ President, Joshua Creamer.
The theme of the conference is Past, Present, Future. Joshua says that it's all about recognising that the past was a difficult time for some Indigenous communities and still is for others, but a focus on improving the future is of paramount importance.
"In terms of Past, Present, Future it's really looking into the past and working towards the future in recognition of the struggles of Indigenous people all around the world," he says.
"We have a very common story in a lot of instances although we may be at different stages of that story, but we can certainly learn from what's gone on before and hopefully utilise that to build a stronger future."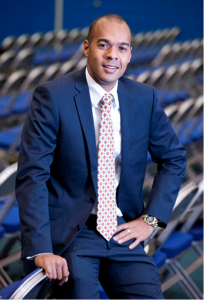 With many responses from Indigenous people interested in attending from all over the globe, it is important that problems are discussed together because there is so much commonality between first peoples.
"We've got over 150 responses and the majority of those are from international people wanting to attend and present papers," he says.
"I think what it will do is give Indigenous people an opportunity to share not just what happens here, but also what happens with our international brothers and sisters.
"There is a real opportunity to share and learn from each other and this is the appropriate forum to do that. Hopefully every group of people can take something home."
ILAQ is a body that was established in 2007. Its main objective is to increase the numbers of Indigenous lawyers and conferences like this can help do just that.
"The number of Indigenous lawyers in Queensland is very low. In 2011, the Law Council of Australia collected the statistics for the first time. With over 9000 legal practitioners, there were only 28 that identified as Aboriginal or Torres Strait Islander. What we can do is utilise our position to increase that," he says.
"We provide support to students and also those in the profession. Really what we can do is to advocate for issues relevant to Indigenous people that are in law at a critical level."
A Kalkadoon man from Mount Isa, Joshua is himself an Aboriginal barrister. Having experienced the system himself, he explains that there are many factors contributing to the fact that there aren't many Indigenous people practising law but he's hopeful he can make a difference.
"It's really tough to get into university and there have been a lot of issues, particularly in generations gone by. Indigenous people just weren't expected to go and there were many social and economic issues that prevented us from getting there," he says.
"They suffer a lot of issues while they're studying and once they do finish there is real difficulty in gaining employment. We're working to develop initiatives that can support students when they're ready to take that next step.
"It's a long way to go. Particularly at the moment there are a lot of students coming through and we have many great universities. There is a real increase in the number of Indigenous students going through but it's still not easy.
"Someone in my position who's had some of those experiences can contribute to actually getting some outcomes."