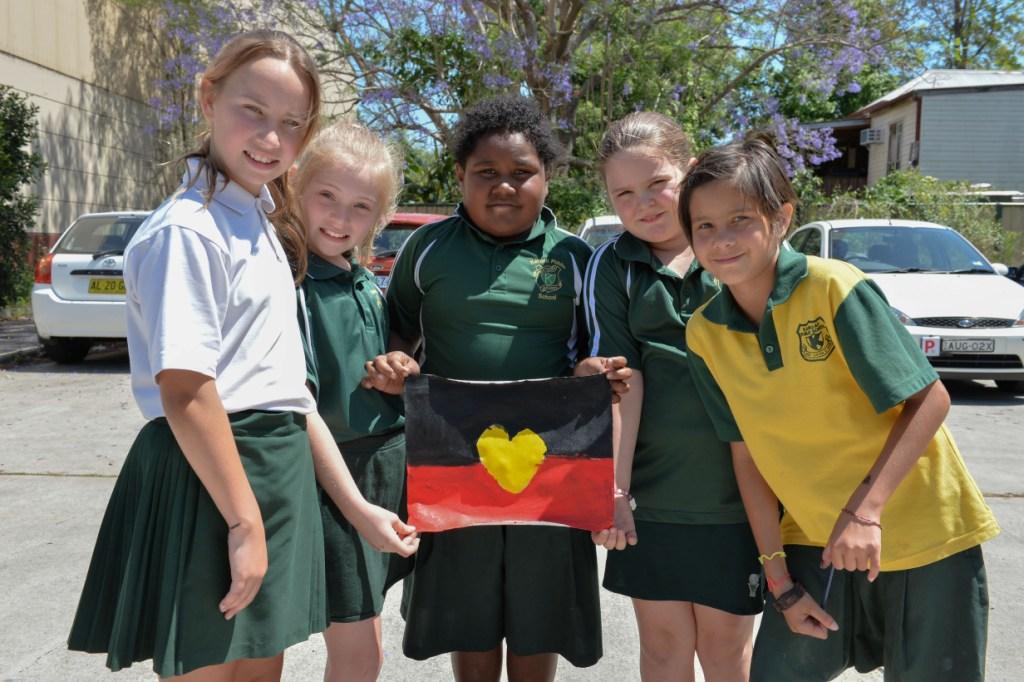 Hundreds of enthusiastic students enjoyed a day full of activity and learning about their health at Maitland National Indigenous 3on3® Basketball and Hip Hop Challenge on Thursday 24 October.
Students from as far away as Wyong descended on the Maitland Basketball Stadium for a day of 3on3 basketball, rapping and break dancing lessons, art workshops, a dance competition and a health expo.
It was the first time the Vibe 3on3® has visited Maitland and for event producer Mayrah Sonter the day was all about engagement and participation.
"It was a fantastic day, and we had students participate from Raymond Terrace, Wyong and Newcastle who travelled to be part of the event. A big thanks to our local committee in Maitland for all their help in organising the Vibe 3on3®," she says.
Special guest role model for the day was Newcastle Knights star Tyrone Roberts who featured in a session at the 3on3 called 'Chat with the Champion', designed to look at good mental health strategies.
"The kids loved talking with Tyrone and he shared his experiences about how he stays strong mentally and physically. He was a great role model to have at Maitland for the day," she says.
"They learnt about keeping their cool under pressure, better ways to manage conflict, and some good ways help their problem-solving. One of our biggest messages we reinforced was to stay strong and stay away from drugs and alcohol.
"Our Move It Mob Style® dancers were a huge hit and showed students how they can get fit and have fun too."
The health expo brought together primary health and mental health providers who interacted with students throughout the day.
"The Rural Health Network ran a stall with a variety of fun activities including plastering, face painting and medical teaching dummy "Gutsy Gus". They also provided health careers information and mentoring," Mayrah says.
The Welcome to Country was done by Aunty Marjorie Anderson on behalf of the Wonaruah People. Maitland City Council Mayor Peter Blackmore attended, as did The Hon Joel Fitzgibbon MP, Federal Member for Hunter.
Mayrah thanked the local sponsors, which included Maitland City Council, Coles Green Hills and UIR Patisserie. She also thanked the volunteers.
"We would like to send a big shout out to local committee for all their support as well as to all of the volunteers, students, teachers and health representatives who participated," she says.
The Vibe 3on3® aims to promote healthy lifestyles, strengthen communities and boost self-esteem. The Vibe 3on3® is also an excellent opportunity for health services and related organisations to introduce themselves to the wider community.
Vibe would like to acknowledge the assistance of "Supporting Communities to Reduce the Risk of Suicide" component of the "Taking Action to Tackle Suicide" Program.
The Vibe 3on3® would not be possible without its Principal Sponsor the Department of Health as well as our sponsors – the Australian Government – Closing the Gap, Headspace and our supporters the Jimmy Little Foundation the National Rural Health Students Network, Koori Mail, Deadly Sounds, Deadly Vibe, Deadly Vibe Wire and vibe.com.au. For news, stories and information on Closing the Gap, visit indigenous.gov.au.