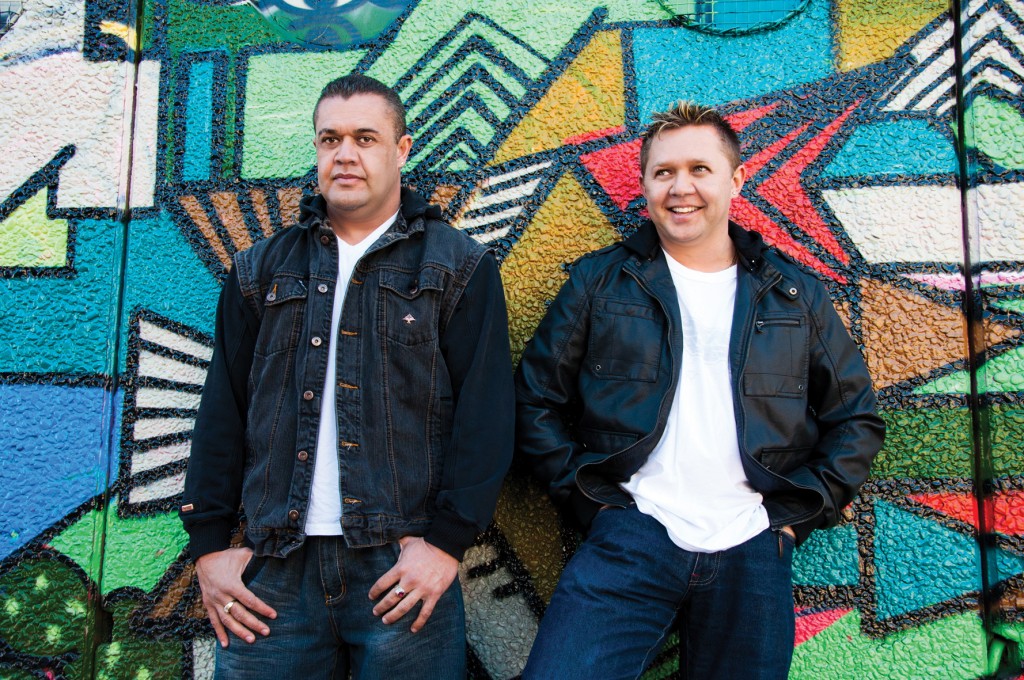 Some of Australia's best known Indigenous role models will be at the Maitland National Indigenous 3on3 Basketball and Hip Hop Challenge – the Vibe 3on3® on Thursday, 24 October.
Newcastle Knights player Tyrone Roberts is just one of the inspiring role models who will be joined by a host of talented performers – dancers, hip hop stars and DJ's.
Newcastle rappers The Street Warriors will also be at the Maitland 3on3, along with DJ Jimblah who's new album Phoenix is due for release soon.
Hip hop star and host of Move it Mob Style Brothablack (Shannon Williams) will MC the action-packed event which features a 3on3 basketball tournament, rapping and break dancing lessons, art workshops and a dance competition. There is also a health expo, all accompanied by a backing track of the latest RnB, hip hop and Indigenous music.
Local artist Ray Kelly will host the art workshops and deadly Move it Mob Style® dancer Darren Compton is getting ready to show off his moves at the Vibe 3on3® along with Move it Mob Style's Shari Togo.
As well as a host of inspiring role models, the event features a health expo. Young people need to be fit and healthy to be the best they can be. That's why the Vibe 3on3® hosts a special health expo, which teaches them about healthy lifestyles and why staying away from cigarettes, alcohol and drugs helps you to look and feel good, and get the most out of life!
The Vibe 3on3® health expo brings local and regional health organisations together into one area so that young people can connect with the health providers in their communities, and learn about their health in a fun, engaging and interactive environment.
There'll also be an opening ceremony and a free healthy breakfast and BBQ lunch for young people attending the event. To participate, young people need to pre-register in teams of four or five through their school by Thursday 17 October.
The event is capped at 400 students so get in quick to gain your spot. It will be held at the Maitland Basketball Stadium, 10 Bent Street, Maitland.
Registrations for the Vibe 3on3® are open now via fax and telephone, and schools can visit https://deadlyvibe.com.au/vibe-3on3 to download the registration form, or call 02-9361 0140.
The Vibe 3on3® aims to promote healthy lifestyles, strengthen communities and boost self-esteem. The Vibe 3on3® is also an excellent opportunity for health services and related organisations to introduce themselves to the wider community. For more information go to www.vibe.com.au
The Vibe 3on3® would not be possible without its Principal Sponsor the Department of Health as well as our sponsors – the Australian Government – Closing the Gap, Headspace and our supporters the Jimmy Little Foundation the National Rural Health Students Network, Koori Mail, Deadly Sounds, Deadly Vibe, Deadly Vibe Wire and vibe.com.au. For news, stories and information on Closing the Gap, visit indigenous.gov.au.
Vibe also thanks its local sponsors for their support: Maitland City Council and UIR Patisserie.