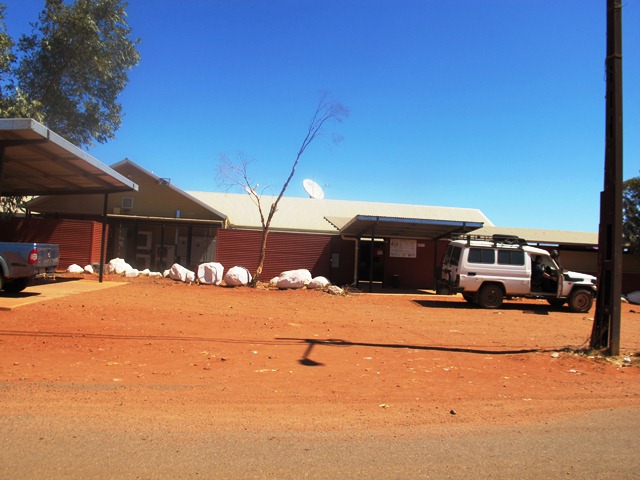 Pintupi Homelands Health Service (PHHS) is an Aboriginal Community Controlled Health Service that provides holistic health care to the Pintupi people of Kintore, an extremely remote community with a population of 454 in the Northern Territory.
Their mission is "to improve the health of Aboriginal people through excellence in patient care and medical discovery," they do this through an extensive range of programs, clinical services, and adhering to their core values.
The core values that PHHSAC models their clinic around include – quality, respect, integrity, discovery, partnership, and professionalism.
"PHHS is a place that the local community feels as their own and they feel welcome and secure. This is achieved by operating a clinic that reaches out to the community to assist in many avenues of life. We are the access point for information, advice and security in terms of interacting with the outside world," says CEO, Leon Chapman.
Because of Kintore's remote location, PHHS has become a much needed oasis in the management of chronic disease.
"The Pintupi people have renal disease forty times the national average and almost all adults have a chronic disease with a life expectancy in the 50's. Diabetes, heart disease and respiratory ailments are common amongst the population," he says.
"PHHS works with the community via its board and the store to improve the eating habits, increase healthy lifestyle knowledge and provide consistency of care to improve health outcomes."
Among the centres many programs like Immunisation, Drug and Alcohol, Sexual Health, Women's Health and Men's Health is the School Nutrition Program. It aims to encourage healthy eating to boost health and therefore education outcomes.
"This program provides a healthy morning tea and lunch for all students. This has resulted increased school attendance and stronger children," he says.
Pintupi has already made a dent in the health outcomes of the predominantly Aboriginal community and hope to continue this well into the future and have recently completed a strategic plan which involves the employment of more community members.
"This is pivotal to reaching self-autonomy in the clinic considering the poor social determinants of health in Kintore," he says.
"Crowded housing and resulting poor hygiene, low educational levels, lack of vegetable choices due to geographic location are slowly being worked on to make improvements.
"We do this by working with our stakeholders and other agencies including the Shire youth and day care program, Kintore Aged Care, Walungurru Primary School and Pulikutjarra Aboriginal Corporation (Kintore Store)."