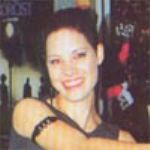 One of the talented young people taking part in this year's Yeperenye Federation Festival is 18-year-old Alice Springs student Samantha Laughton. For the past three months Samantha and 16 other Year 12 students from Our Lady Of Sacred Hearts School have been rehearsing non-stop for the dance routines they will perform over the weekend of 8 and 9 September.
"I'm really excited to be given the opportunity to perform at the Festival and also to work with so many great people," says Samantha. "Our group performed in last year's Croc Eisteddfod, which was also held in Alice Springs. But the Yeperenye Federation Festival has a bigger and better feeling about it and to be getting all the extra coverage makes it even more special!"
During the Festival Samantha and the girls will dance in both traditional and contemporary styles to music from such fellow Yepfest attendees as Yothu Yindi and Christine Anu.
"A lot of time and effort has gone into our dances," she says. "We have had an enormous amount of help from our director Brynn Williams, who is handling a lot of the management side of things. And our dance instructor Georgina has been amazing – she makes us all look that extra bit sharper and more professional!"
Samantha first walked onstage at the age of eight for a school musical and hasn't looked back since. Appearing in a number of theatrical productions in and around Alice Springs, her love for all performing arts means Samantha can sing and act as well as dance. Currently studying contemporary ballet as part of her year 12 studies, she is seriously considering a career as a performer.
"I'm thinking of applying to attend either the National Aboriginal and Islander Skills Development Association (NAISDA) or the National Institute of Dramatic Arts (NIDA) in Sydney next year," she says. "I also really love the work of Stephen Page, so it would be great to work with Bangarra too."
Right now, though, she's concentrating on giving her best for Yepfest.
"It's going to be the biggest event I've ever worked on. I'm sure it will be a great experience for us all."