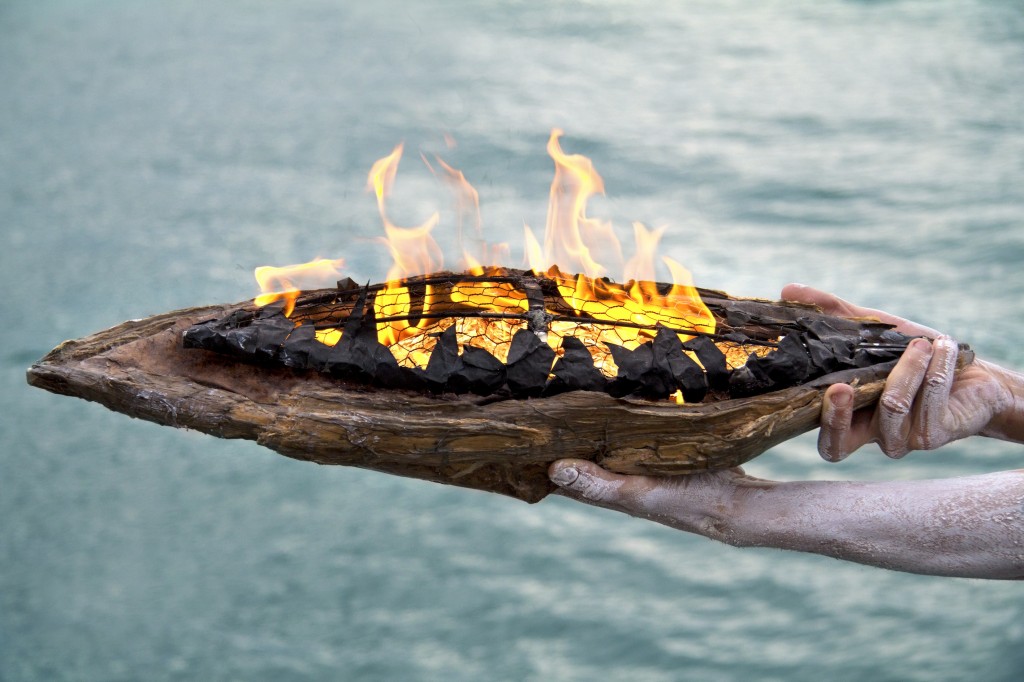 Set in the heart of Sydney against the backdrop of the harbour, Corroboree 2013 will roll out its inaugural program of artistic events this November, with a mission to connect people in a celebration of Australia's rich Aboriginal and Torres Strait Islander cultures.
Over 11 days the festival will showcase the best in Indigenous culture and will kick off on Thursday, 14 November with the Gurung Parade, which will be a parade of school children from Hyde Park to Government House in a celebration of local Sydney Aboriginal culture.
"There's going to be over 1000 school children, and the number is growing. They'll be parading from Hyde Park to Government House with our Patron, the Governor of NSW and our Council of Elders and they'll be learning about local culture in their schools before they participate," Creative Director Hetti Perkins says.
Following the parade on Thursday, on Friday the historic Pier 2/3 on Walsh Bay will become Corroboree Central. The pier will host the Corroboree Club, the Black Arts Market, Corroboree Cinema and the Corroboree Studio.
A Council of Elders was formed to oversee the cultural governance of the festival and has been invaluable in supporting and encouraging the partner organisations of Corroboree Sydney.
"Our Council of Elders are highly esteemed members of the Sydney community and have each played a vital role in the growing respect and recognition for Indigenous culture in our city. We are honoured to be able to draw on their experience and wisdom in presenting Corroboree Sydney," Hetti says.
A pop up Corroboree Club will be the festivals 'epicentre' with an eclectic program of live performances ranging from comedy, musical and drag shows.
The Corroboree Cinema will host the much anticipated premiere of Warwick Thornton's new film The Darkside – a collection of true Indigenous ghost stories and starring Deborah Mailman, Claudia Karvan, Bryan Brown, Shari Sebbens and Ben Quilty to name a few.
"I'd like to congratulate Hetti Perkins and members of the working group most warmly for presenting such a diverse and authentic Indigenous program that will be accessible to everyone and hopefully for many years to come," says Her Excellency, Governor of NSW, Professor Marie Bashir.
For more information or for a full itinerary you can visit the Corroboree website