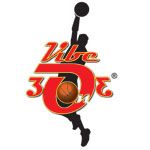 The National Vibe 3on3® Basketball and Hip Hop Challenge was proud to visit the kids and community of La Perouse for the first time with the community turning out for a fun day of basketball, hip hop and healthy living action.
Held at Matraville Sports High School on Saturday December 12, the local participants' smiling faces were joined by Uncle Ken Foster who welcomed us to Country. In addition, Mr Michael Daley MP and Mr Ivan Simon (Chairperson – La Perouse Local Aboriginal Land Council) spoke to the youth about the importance of community at the opening ceremony.
Vibe's celebrity guest role models included rapper Munkimuk, B Boy Jason Campbell and female dancer Gina Reuben who spent the weekend hanging out with the kids and teaching the kids some new skills. Ex 'Rabbitoh' Joe Williams and rugby legend Gary Ella were also in attendance to offer advice to the kids.
"The young people at La Perouse really excelled at the 3on3. They displayed lots of passion and enthusiasm and it was obvious this had been passed on to them from community members. The standard of dancing and basketball in particular was high and some kids have potential to succeed a high level." said event coordinator Claude Williams.
"A big thank you goes to all the volunteers who worked non-stop all day to make sure the kids were catered for and a special mention to the committee who were very efficient in pre event preparations."
Thanks heaps to local sponsors Randwick City Council, Sydney City Council, Eastern Suburbs PCYC and South Eastern Sydney Illawarra Health Service who supported the La Perouse 3on3. A big thank you also goes out to all volunteers, who helped make the Cairns 3on3 such a memorable one.
The Vibe 3on3® is a one day Super Saturday youth event that incorporates basketball, dancing, art, culture and health. We aim to promote healthy lifestyles, strengthen communities and boost self-esteem.
Congratulations to the winners in the various categories (see list of winners below), we hope to see you again next year!
For more information, go to www.vibe.com.au
For all media enquiries or to obtain photographs, please contact Mayrah Butt at Vibe Australia on (02) 9361 0140 or email at [email protected]