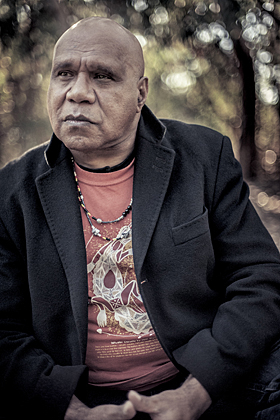 Acclaimed singer, songwriter and storyteller Archie Roach is about to release 'Creation' in October – a 4-CD set which coincides with the premiere of his new live show of the same name at the inaugural Boomerang Festival in Byron Bay.
The set will feature re-mastered versions of Archie's first four albums recorded between 1990 and 2002, with over a dozen unreleased bonus tracks and will include deluxe packaging, commentary from his producers as well as from singer/songwriter Paul Kelly, and never before seen images.
His live show at Boomerang Festival will see him revive and put a new twist on his early material that was demo-ed at the time and remained unreleased until now. He will be joined on stage by a 10 piece musical ensemble featuring a string quartet.
'Creation' unites a body of work from a man who has made a deep connection with people of all ages, who relate to his music on many levels including spiritually and culturally.
The origin of Archie Roach's music began at the family kitchen table where he recorded his music on an old tape deck with the help of his late partner Ruby Hunter, who would provide ongoing cups of tea and the occasional harmony.
It was there that he harnessed his soulful music that has gone on to touch people from all walks of life despite the distractions of children and family members constantly dropping in.
A painfully shy Archie captured the hearts of his fans when Paul Kelly and the late Steve Connolly brought young Archie to the spotlight in 1990 when they co-produced his second album, 'Charcoal Lane'.
Since then, he has gone on to release another nine celebrated albums and become a truly iconic figure in Australian music.
'Creation' the 4-CD set is out on 4 October on Aurora/Festival through Warner Music Australia. The 'Creation' concerts will take place around the country, and details will be announced shortly.