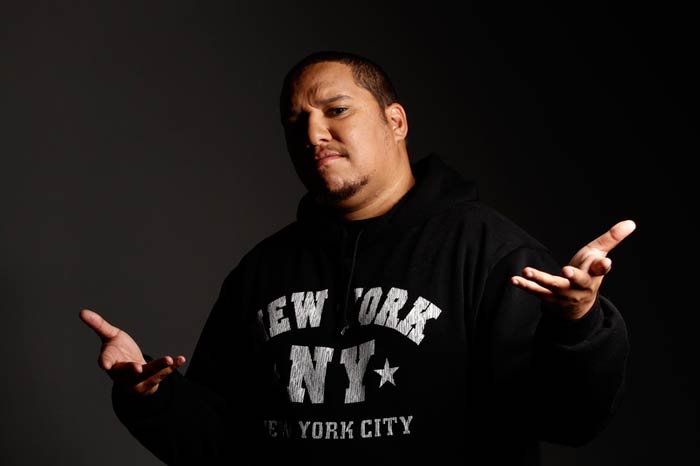 The Bryte side of life
Rising hip hop artist Bryte has overcome many barriers early in life to become established on the national circuit and his new album Bryte Side Of Life should cement his reputation as a renowned MC.
Bryte also puts his talents and considerable energy back into the community work – with organisations such as the Clontarf Foundation and Vibe Australia.
He will be part of the National Indigenous 3on3 Basketball and Hip Hop Challenge – the Vibe 3on3® crew that heads to Port Augusta on the 17 May and Bunbury on May 24. He is also planning a national tour and also another west coast tour to promote his new album.
Bryte's not new to the Vibe 3on3®, having worked with Vibe in 2012. "I worked with the Vibe 3on3® last year when we went to Broome and Port Hedland. It was cool. I did some workshopping and got to work with DJ Jimblah as well and I am really excited about heading over east and doing some stuff there as well," Bryte says.
Bryte had a difficult childhood. He was born in Brisbane to a mother suffering from paranoid schizophrenia and cerebral palsy. Bryte was put into foster care when he was only a few days old.
"Growing up for me was hard because I was sent to a school with all white fellas and I was the only black fella there. It was a bit weird and they all came from rich families. We were really poor. I saw them getting around in their Reeboks and Nikes and I was wearing stuff from St Vinnies," Bryte says.
"But I had great foster parents. My biological mum had paranoid schizophrenia and cerebral palsy, so meeting new friends was always a bit of a challenge because they wanted to know who your mum was.
"I had a tough time growing up – I could have gone on the other side with the hate and anger. I did have this – I won't lie. I was hating in my early high school years. As I got older it was about getting in the right mind set and remembering what was good for you."
The Vibe 3on3® features a 3on3 basketball tournament, rapping and break dancing lessons, art workshops and a dance competition. There is also a health expo, all accompanied by a backing track of the latest RnB, hip hop and Indigenous music.
The event aims to promote healthy lifestyles, strengthen communities and boost self-esteem. The Vibe 3on3® is also an excellent opportunity for health services and related organisations to introduce themselves to the wider community.
Bryte is taking his positive messages to the community as a Vibe 3on3® role model.