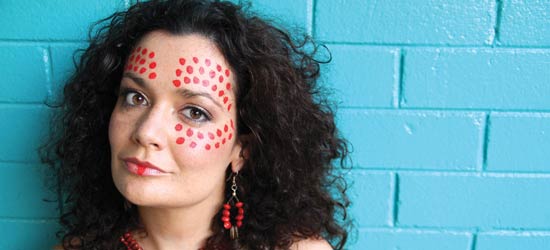 Leah Flanagan has received the APRA Professional Development Award in the Aboriginal Torres Strait Islander category.
The talented singer/songwriter from Darwin has been going from strength to strength after the release of her acclaimed album Nirvana Nights in 2010, and has been winning the hearts of audiences all over the country at her many festival and solo venue appearances.
Now based in Sydney, the songstress is planning to creatively stretch herself even more and explore new songwriting territory.
This award will most certainly help her achieve these goals. Well done Leah!