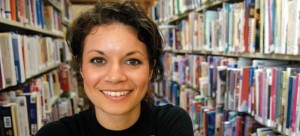 Funded by a $1.5 million donation from The Balnaves Foundation, the new centre Balnaves Place – Home of Nura Gili provides a central hub for Indigenous education on campus and will play a key role in doubling Indigenous student enrolments at UNSW to 500 by 2015.
There are currently 263 Indigenous students studying at UNSW, many of whom have been assisted by the university preparation programs and education pathways offered by Nura Gili – resulting in retention rates similar to non-Indigenous students.
As well as contributing to high-quality Indigenous research, scholarship and teaching, the new centre will significantly increase UNSW's capacity to support Indigenous students and staff. Balnaves Place – Home of Nura Gili offers state-of-the-art technological facilities with work and study spaces.
The Balnaves Foundation has previously committed $1.4 million to nine scholarships for Indigenous students to study medicine at UNSW. The University is the national leader in the training of Indigenous doctors with the highest number of Indigenous enrolments of any medical faculty in Australia.
"You only have to meet the students who are awarded the scholarships and follow their progress to know that something good is happening at UNSW," said businessman and philanthropist Neil Balnaves, a long-time supporter of Indigenous education.
Director of Nura Gili, Professor Martin Nakata, praised the Balnaves Foundation for their philanthropic support. "This important initiative would not have been possible without The Balnaves Foundation. It's now our job to work hard to produce the best Indigenous graduates if we are ever going to have a chance at closing the gap."
What: Official opening of Balnaves Place – Home of Nura Gili by NSW Governor, Professor Marie Bashir
When: 3.30-5.30pm, Thursday 25 October 2012
Where: International Square Lawn, University Mall, UNSW Kensington campus
Media contact: Denise Knight, UNSW Media Office, 0405 207 685 | [email protected]
For more information: see attached Fact Sheet on UNSW Indigenous Education and The Balnaves Foundation.