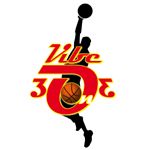 Vibe 3on3 Expanding in the Harbour City
Sydney has done it again with yet another successful Vibe 3on3 Basketball and Hip Hop Challenge.
The community turned out in great numbers throughout the day, bursting with enthusiasm as everyone came together to celebrate living a healthy lifestyle and having fun.
Held at Sydney Boys High School on Saturday 13 December, 2009, the opening ceremony featured a Welcome/Acknowledgement of country by Rob Welsh from the Metropolitan Local Aboriginal Land Council on behalf of the Gadigal people.
Participants from inner city Redfern, Woolloomooloo, Millers Point, Glebe and Pyrmont were joined by visitors from La Perouse, Blacktown, Marrickville and Liverpool.
"Sydney increased its support significantly for the Vibe 3on3 in 2008", Claude Williams, Event Coordinator of the 3on3 said after the event.
"It was pleasing to have the communities of Marrickville and Blacktown participate this year and became fully involved as well. If the event continues to grow, we'd like to think the Sydney Vibe 3on3® would become an annual event.
Local sponsors which rallied to support the Vibe 3on3® to ensure the local youth experienced a memorable weekend were, Sydney City Council, Gadigal Information Services and the State Transit Authority.
The Vibe 3on3® is a one day Aboriginal youth festival that incorporates basketball, dancing, art, culture and health. We aim to promote healthy lifestyles, strengthen communities and boost self-esteem. The Vibe 3on3® is also an excellent opportunity for health services and related organisations to introduce themselves to the wider community. For more information, go to www.vibe.com.au
A total of 42 teams entered the challenge, each displaying great ability, enthusiasm and sportsmanship. We must congratulate the winners of each element of the event.
A huge thank you goes to community leaders Robby Bell, Corrine Liddell, Marco Selorio, Roberta Kennedy and the various youth centre supervisors in the city who were instrumental in getting their kids to participate in the Vibe 3on3®.
In addition, all the volunteers who gave of their time to help run the day's event, Sydney Boy's High School and Sydney UTS for once again being an excellent 3on3 host and to the local committee for all their ground work in the lead up to the event.
The Vibe 3on3® would not be possible without our sponsors the Department of Health and Ageing through the Office for Aboriginal and Torres Strait Islander Health, Rio Tinto Aboriginal Foundation, the Department of Environment, Water Heritage and the Arts and Australian Hearing.