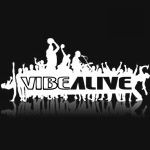 In a matter of days, Vibe Alive will be kicking off its 2009 festival program in Mildura, with students from across VIC gathering at the Two Rivers College, Benetook Ave, Mildura on July 29 & 30 for two full-on days of music, sport, art and culture.
Joining the hundreds of students expected at the festival will be talented actor Michael Tuahine, former Harlem Globetrotter Dwayne Cross, stars of the hit TV show So You Think You Can Dance? , Suri and Courtney as well as singing sensation Casey Donovan.
To help the community of Mildura celebrate this exciting event, a special Vibe Alive Community Concert & Film Night will be held at the Two Rivers College, Benetook Ave, Mildura with gates opening from 6.30pm on Wednesday July 29. This is a chance for the whole community to get together and enjoy a taste of Vibe Alive, with special performances by celebrity guests and the best of the best from the students of Vibe Alive. There'll also be fireworks and plenty of food and drink. This is a drug and alcohol free event.
If that isn't enough, to wrap up the two days of festivities there will also be a Vibe Alive Dance Party and Vibe Break Off dance competition on Thursday evening July 30 from 6.30pm at the Two Rivers College. Everyone is welcome to come and compete for the title of Mildura's best dancer!
Vibe Alive is a two day festival for young Australians of all backgrounds that incorporates music, sport, art, education and healthy living in a high-energy, youth-friendly setting. Vibe Alive is an exciting new event series funded by the Australian Government's Community Festivals for Education Engagement program – a program which supports targeted events that encourage school attendance, retention and healthy lifestyles for all young Australians, in particular Aboriginal and Torres Strait Islander students.
Vibe Alive offers students the chance to sing, dance, play, create and learn in an environment that allows them to express themselves, share their talents and celebrate Aboriginal and Torres Strait Islander cultures. Participants also have the opportunity to explore healthy living and career options and boost literacy skills.
Mildura Vibe Alive will be held on July 29 & 30 at Two Rivers College, Benetook Ave, Mildura from 9am to 3:00pm both days.
Who is Vibe Australia?
Vibe Australia (Vibe) is an Indigenous media, communications and events agency that publishes Deadly Vibe and In Vibe magazines and produces the Deadly Sounds radio program and the Deadly Awards. Vibe has also been bringing the Vibe 3on3® basketball and hip hop festival to regional centres across Australia for the past nine years. To find out more about Vibe Australia and Vibe Alive, head to www.vibe.com.au
Registration is now open for the Mildura Vibe Alive. Registration forms are now available online at www.vibealive.com.au along with more detailed information about the festival. For all media enquiries, please contact Mayrah Butt at Vibe Australia on (02) 9361 0140 or [email protected]