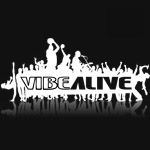 Vibe Alive is working with the Goldfields LCP along with the Kalgoorlie-Boulder Chamber of Commerce and Industry in recognising the outstanding achievements of young people in the Goldfields region.
The 7th Annual Workplace Learning Awards will be held over breakfast on Wednesday, November 5 from 7-8:30am at the Kalgoorlie Overland Motel.
The awards recognise the achievements of local high school students who have been involved in workplace learning programs around the Goldfields area. Students are nominated for awards by their school based on their performance and attitude. It's a great opportunity to congratulate these hard-working students, as well as saying thank you to everyone involved in workplace learning programs throughout 2008, including participating employers.
Vibe Alive believes strongly in supporting young people, local business and community involvement, and so we are proud to offer our recognition of all involved in Goldfields workplace learning programs.
Following the awards breakfast, all those in attendance are invited to make their way to the Vibe Alive Opening Ceremony, which is to be held on Wednesday, November 5 from 9-10am at the Oasis Playing Fields.
The Vibe Alive Opening Ceremony is a must see event which includes performances by former Australian Idol Casey Donovan as well as So You Think You Can Dance? finalist Courtney Walker. There will also be a traditional Welcome to Country ceremony, which will feature local Elders and traditional dancers.
In recognition of the Workplace Learning Awards, Vibe Alive will also be congratulating senior students on their achievements as part of the Opening Ceremony. Vibe Alive encourages the completion of a full secondary education and all students who complete Year 12 deserve to be congratulated for their efforts. This not only demonstrates to senior students that their hard work is being recognised; it also helps to inspire and motivate junior students to stay in school.
The Vibe Alive festival is supported by the Department of Education, Employment and Workplace Relations and offers students the chance to compete in a range of educational and fun activities that allow them to express themselves, share their talents and celebrate Aboriginal and Torres Strait Islander cultures. Participants also have the opportunity to explore healthy living and career options and boost literacy skills.