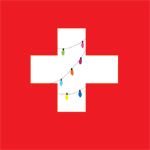 While one in three Australians will need blood at some stage during their lifetime, only one in 30 give it.
But giving blood is quick, free and painless – and you can make a difference to the lives of thousands of Australians just by making regular donations.
The Australian Red Cross Blood Service has a constant need for blood and is always looking for more Australians to become donors. In fact, Australia needs around 21,000 donations every single week – that's 3000 every day – to ensure there is enough blood for the people who need it.
By donating blood, you are helping save the lives of people who need blood or blood products.
Thirty per cent of blood collected goes to patients battling cancer, 15 per cent helps people with heart disease, and another 15 per cent goes to people with stomach and bowel disease, 12 per cent assists trauma and accident victims and five per cent helps babies and pregnant women.
"Donating blood doesn't cost a cent, takes around an hour, and each donation helps to save up to three lives," says Dr Pip Hetzel, National Operations Manager of the Australian Red Cross Blood Service.
To make an appointment to give blood, to find out if you're eligible to donate, or to find the nearest blood donation centre to you, call 13 14 95 or visit www.donateblood.com.au