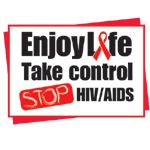 December 1, 2008, is the 20th anniversary of World AIDS Day.
In 1988, the World Health Organisation declared the first World AIDS Day in an effort to raise public awareness about HIV/AIDS.
World AIDS Day is now recognised and observed by millions of people in more than 190 countries around the world, and is a great opportunity for health workers, teachers, politicians and community leaders to help raise awareness about HIV/AIDS, including prevention and the need for support and understanding for people living with HIV/AIDS.
The Australian theme for World AIDS Day 2008 is – Enjoy life. Take control. Stop HIV/AIDS.
This theme was chosen to encourage Australians to take personal responsibility for HIV/AIDS prevention.
Over the past decade, the number of new HIV infections diagnosed in Australia each year has gradually increased, from 718 in 1999 to 1051 in 2007. Rates of infection are about the same for Indigenous and non-Indigenous populations but, in Aboriginal and Torres Strait Islander populations, higher rates of infection were found among heterosexual people, and those who inject drugs.
While Australia still has one of the lowest rates of new HIV diagnoses among developed countries, the gradual increase in the number of newly diagnosed HIV infections highlights the need for us to stay aware of the reality of HIV/AIDS.
So make sure you're informed about how to protect yourself. Practice safe sex by using condoms, and don't share needles or syringes.
If you think you're at risk, or have been exposed to HIV, take control, get tested for HIV and know your status. See your doctor, your local sexual health centre or your local Aboriginal Medical Service.