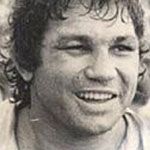 In the midst of rugby league's 100th year celebrations, Deadly Vibe catches up with one of the sport's true legends – the one and only Arthur Beetson.
Some sportsmen reach such amazing heights during their careers, the impression they leave behind not only canonises them in the sporting history forever; it changes the very fabric of the game itself.
In the code of rugby league, once such sportsman is Arthur Beetson.
Between 1966 and 1980, "Big Artie" dominated the game of league like no other.
He captained East Sydney to two premierships (1974 and 1975) and was the inaugural captain of the Queensland Origin team, becoming the first Indigenous person to captain a major Australian team of any kind. He went on to coach the Maroons to five successful series wins and, in 2004, was named as one of rugby league's seven Immortals.
It is really no surprise then, that when the NRL announced their "Team of the Century", "Queensland Team of the Century" and "Indigenous Team of the Century" to mark its 100th year, Arthur featured in all three.
Of significant pride to Arthur was his inclusion in the Indigenous team, due to the respect and admiration he has for the many other Indigenous players who have contributed to the game over the past 100 years. But it seems that not all Aboriginal players were as proud of their heritage.
"I can recall players who would say they were South Sea Islanders, Maoris, Polynesian, anything – so long as it wasn't Aboriginal," Arthur says. "This is a shame."
Choosing just 17 players out of the many Indigenous greats who have starred in the NRL over the years is not an easy exercise, and it's one that will long be cause for debate in pubs and over dinner tables for years to come. Arthur himself says he would choose many of the players named in the official squad, but points out some contentious omissions, including some lesser-known players.
"Laurie Daley and Gorden Tallis were great players, and Lionel Morgan who I played against as a kid was great," Arthur says. "But then there are blokes like Larry Corowa and Wendell Sailor who didn't make the team.
"Back in my day if I had a hero it was Mick Simpson, a great Murri front rower from Dalby. There were a lot of good footballers in the bush – there're probably a lot of blokes you never heard about.
A particular stand out player for Arthur was Kevin Yow Yeh, someone he rates as being one of the best he has ever seen, but who is rarely spoken of in league circles today.
"Kevin was a great footballer and a good mate of mine," Arthur says. "When I was 18 or 19 I'd never seen anyone like him."
Although Arthur is honoured to have been named in three separate teams of the century, he admits that it can't be easy to put together a truly comprehensive list of greatest players of all time.
"I'm not sure how you can compare someone from this era to a player from 1910," he says. "But to be named as part of the team of the century is still something I'm very proud of."
While 2008 is the NRL's centennial year, it may also become the year that heralded a major turning point in the game, starting with the mid-season walk-out of its biggest star, Sonny Bill Williams.
Like many other players before and since him, Arthur believes that major changes are needed to ensure the game's future survival.
"I don't think we've ever recovered from the Super League war," he says. "We've made some very poor decisions over the years. One of the things I think we lack is leadership – good leadership.
"Our leaders are sitting on their hands worrying about the NRL when they should be more worried about what's happening at the grassroots level. Some of the clubs need to merge."
For footy fans still reeling from the damage done by Super League, "merger" remains a dirty word. But many league experts are arguing that mergers are the only way forward for the game. Arthur also believes that Country Rugby League should be abolished and a draft system similar to the AFL's be introduced.
"There have been some really poor decisions over the years," he says. "We're not turning boys into men anymore."
A major problem the NRL has faced over the past decade as been the errant behaviour of it young players. As much work as the NRL has put into the education of young players in recent years, it seems the behaviour and perception of NRL footballers in the community has hit rock bottom.
"I know it's a different game and they're under the microscope a lot more now, but the bottom line is these blokes have too much time on their hands," Arthur says.
"We need to train them for life after rugby league. They're not learning about real values – the value of a quid and the value of holding down a job. When I played you went out and you worked and your work mates made sure you never got a chance to get a big head."
While it may be almost thirty years since his retirement as a player, Big Artie still maintains an involvement in the game. He spent many years working as a talent scout for the Roosters and is currently involved with selecting the Indigenous side which will play a New Zealand Maori team as a curtain raiser to the Australia vs. England match at this year's World Cup.
Having achieved so much over a career which spanned a remarkable three decades, Artie has more achievements than most to look back on, but there is always one that stands out from the rest.
"Playing for my country has to be my biggest achievement," Arthur says. "It was over 42 year ago now but I can still remember that moment when I first ran on wearing the green and gold – it's a terrific feeling.
"It wasn't just an achievement for me – it was a great moment for my family and for my people."