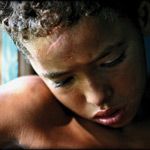 We've all been shocked by the reports of violence and child abuse in our communities. This is something that affects all of us " not just the victims.
According to the Child Protection Australia 2004-05 Report, released in January by the Australian Institute of Health and Welfare (AIHW), the number of Australian children suffering abuse continues to dramatically worsen.
Every indicator of abuse has increased every year for the past six years " child abuse notifications, proven abuse cases, children on care and protection orders and the number of children in out-of-home care. The worst part? Indigenous children continue to be significantly over represented in every one of these areas.
Reasons for this include the legacy of past practices of the forced removal of children from their families, intergenerational effects of previous separations from family and culture, poverty and cultural differences in child-rearing practices.
"These figures are just the tip of the iceberg," says Adam Blakester, Executive Officer of Australia's leading national child abuse prevention agency, NAPCAN Foundation. "For every child reported, abused countless others are unknown and remain vulnerable."
But what can be done? It's easy to feel helpless or to throw up your hands in despair. It's not so easy to make the effort to do your bit " no matter how small " to help keep our kids safe.
NAPCAN believes solving this complex and massive problem requires every Australian to get involved.
"At a national level we need research to identify the full scale of the problem of child abuse," says Adam.
"On a personal level, every one of us can and must play a part in preventing child abuse " before it starts."
For example, the AIHW report revealed an over-representation of sole-parent families in abuse cases. Sole parents are more likely to have low incomes or be financially stressed; be socially isolated; or have less support from their immediate family. These are all factors that have been associated with child abuse and neglect.
"Even simple things that we all can do make a difference," explains Blakester. "Cooking and sharing a meal with a sole parent family can help reduce stress and isolation, while creating a friendlier community too."
Adam says that building communities where every adult looks out for and cares for children is the only way to eliminate opportunities for child abusers to take advantage of vulnerable children, as well as providing support to stressed families and parents.
"There are countless examples of the success of this kind of whole of community approach in preventing child abuse and neglect," he says.
"For example, the largest study undertaken in Australia focused on the community approach the NSW suburb of Windale developed to improve education, work, health and other opportunities for children. In 1999, Windale was in the worst one per cent of NSW postcodes for instances of child abuse and neglect. In 2004 it was in the best 25 per cent".
Tex Skuthorpe, a Noonghaburra man who has worked with NAPCAN for many years has a vision for working with Indigenous communities, based on Noonghaburra culture.
"In traditional communities children were never afraid to be wrong because they knew they could trust their parents, teachers and the community to keep them safe," he says.
"Under traditional law, the highest disrespect was brought upon a community if a child was hurt. As such, children knew that their traditional law would protect them."
Over the next few pages, you'll find information and advice on sexual abuse, tips how to protect your children, and how to teach them to be safe.