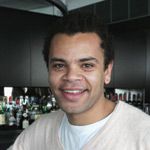 Deadly Vibe Issue 113 July 2006
Basic Instinct
The challenge of the theatre is what keeps this talented young thespian coming back to the stage. Deadly Vibe chats with rising star Luke Carroll.
Famed American actress Rosalind Russell once said: "Acting is standing up naked and turning around very slowly". It's a tough profession, the type which requires a thick skin and plenty of courage. The life of an actor can be excruciatingly cruel one moment and overwhelmingly fulfilling the next.
Because of this, actors are most certainly a special breed. It takes something instinctive and intrinsic to be a truly successful and gifted actor. For Luke Carroll, who began acting at the age of nine, the profession is by now second nature.
After recent stints on the television series The Alice and Remote Area Nurse, Luke recently enjoyed a return to the theatre with the lead role in Louis Nowra's stage adaptation of Xavier Herbert's compelling Australian novel Capricornia.
While Luke has savoured his success on the screen, Capricornia has been a welcome return to theatre after a two year hiatus.
"It's awesome," he says. "I love the theatre. The beauty of acting is that there are so many areas that you can go into. I mean, you can be on TV, in film or theatre, and they're all different. Theatre is another experience within itself."
While only 27, Luke is somewhat of stage veteran, having already appeared in a range of productions, ranging from Conversations with the Dead, The Dreamers, Riverland and The Cherry Pickers. So it's not surprising that he adjusts so easily between different acting mediums.
"It does take a week or two to get back into the groove of things," he admits. "I mean, acting for TV is a lot different to acting in theatre. TV is such a rushed atmosphere; you're always trying to make deadlines, but with theatre you get weeks to rehearse.
"For Capricornia we had about a week and a half where we just went through the script and made a few changes. In theatre you're able to break down each scene, take the time with each scene and really get into your character. With TV, you don't really get that luxury."
As well as the benefits of having more time to prepare, there are also particular challenges about the theatre which Luke relishes.
"Learning your lines is defiantly one of the most challenging things about theatre," he says. "With TV, you get your scene and you usually learn your lines that night. With theatre you need to know the whole play before you can do anything."
Another challenge for Luke is maintaining his focus and your concentration night after night, while trying to keep it fresh for the audience.
"You're on a six week run," he says. "But each audience is a new audience. You also need to keep it fresh for yourself because otherwise it can become monotonous."
As opposed to television and film, working on stage also requires ample amounts of energy. For Capricornia, Luke is on stage almost constantly for three hours, which can be extremely draining mentally and physically.
"I'm the lead actor so it's been a pretty full on process," he explains. "As well as performing every night, you're in the rehearsal room every single day. It's pretty gruelling, but you become use to it; you adapt to it and you become trained.
"So it's a struggle, but it's also a challenge and that's what you want as an actor – you want to be challenged."
It seems Capricornia has come at exactly the right time for Luke. A very demanding play with some heavy messages, in many ways it marks something of a milestone in this young actor's career. The nature and complexity of the story as well as Luke's character made the role even more appealing for him, as it represents something he has been aiming towards for a long time.
"I mostly get cast in teenage roles," he says. "That's the first thing about Capricornia – this role is not that at all.
"I remember Wesley (Enoch, the director) ringing me up about six or eight months ago and saying he had a great role for me. 'I promise you, it's not a kid's role. I've been promising for so long and finally I've found the role for you'. So he sent me the script, I read it and said yep, definitely, this is what I want."
Wesley and Luke have been friends for many years, and have worked together on numerous productions.
"Wesley and I have known each other for a long time," Luke says. "So when a role comes up, there's not really a need for me to audition. Wesley knows the way I work and that's what happened with Capricornia.
The play also reunited Luke with another long-time friend and colleague, Ursula Yovich, who he has shared the stage with on a number of occasions.
"Ursula is an immense talent," Luke says of his co-star. "I absolutely love working with her. Every time I'm on stage she keeps me on my toes – she is so talented.
"We just seem to click. It's funny, because every scene I do with her, no matter what play it is, people come up say to me and say 'Gee, you and Ursula work really well together'. We're like brother and sister, you know? We've worked together that much and have known each other for that long."
Set in the 1930s, Capricornia deals with some very confronting issues surrounding race and identity. Importantly, while the play was set some time ago, its messages still resonate strongly today.
"Some of the statements made in Capricornia, even though they may be eighty years old, are still relevant to society," Luke says. "Racism is not so much in your face as it was back then, but in today's society I think it's more underlying.
"From my personal experience, I haven't had racism in my face as much as my character in this play does, but in saying that, there is definitely still a lot of racism out there."
While it may have been his stints on programs such as The Alice which ultimately boosted his profile and image in living rooms across Australia, it is Luke's inspiring performance in productions such as Capricornia that solidify him as a very special actor of immense talent and substance.
"Capricornia is essentially about my character finding his own identity, returning to place as a young boy and growing into a man, finding his feet in society," Luke says.
"And yeah, it's been a challenging role, but I have been honoured to be a part of it."
(Story 1/7/2006 end)
Sydney-based actor Luke Carroll has recently completed his first feature role in the hard-hitting Australian Rules. Based on Phillip Gywnne's novel Deadly, Unna?, the film explores racism through the eyes of both black and white players in a small country town's AFL team.
Luke plays the role of Dumby, the team's star player who, despite helping lead them to victory, is overlooked come presentation time. Never having played AFL before, Luke underwent an intensive four-week training period with a local team in Adelaide before shooting commenced.
Despite his youth, Luke has over 14 years' experience as an actor in television and theatre.